"Technology of success" — a series of interviews with leaders of the most ambitious IT companies in the country. Throughout the year, together with Lviv IT Cluster, we will tell you about entrepreneurs and heads of tech companies in Ukraine, trying to better understand the people who are driving the country forward.
Oleh Denys, Executive Vice President of SoftServe, tells about starting the career in IT, growing the team up to 5,000 associates, the company's biggest achievements in 25 years, and the ability to learn quickly as the main driving force for professional success.
Oleh, you are the leader of one of the largest Ukrainian IT companies. SoftServe has a major impact on the industry and the economy as a whole. How do you perceive this responsibility?
First of all, I feel responsible for the work we've already done. I want us not only to keep the current level but also reach the new ones. Secondly, I feel responsible for all the people we work with. There are thousands of employees I don't personally know, but we achieve our goals together. These people do a fantastic job, and each and every one of them is an important part of our team.
One often talks about success stories of individual people. In my opinion, these are usually success stories of teams
Probably, our team is my main inspiration. It makes me wake up early in the morning or stay late at the office.
One often talks about success stories of individual people. In my opinion, these are usually success stories of teams. I don't think we would be where we are now, if this was a story of certain people, leaders, or directors, if we didn't find common values and didn't learn to negotiate.
There is a famous saying — "If you want to go quickly, go alone. If you want to go far, go together."
Yes, I think that's about us.
The company will soon celebrate its 25th anniversary. You joined SoftServe in 1996, in the third year of its operation. Please, tell us how everything began for you personally.
One morning, Yura Vasylyk entered my dorm room at Lviv National Polytechnic University and said, "We have an idea. You already know most of the guys. Come, join us".
I was already working at that time. It was a good job — I was the head of Automated Control Systems at a company dealing with passenger transportation. I was involved in developing the first automated systems, building a team and I had a rather good salary.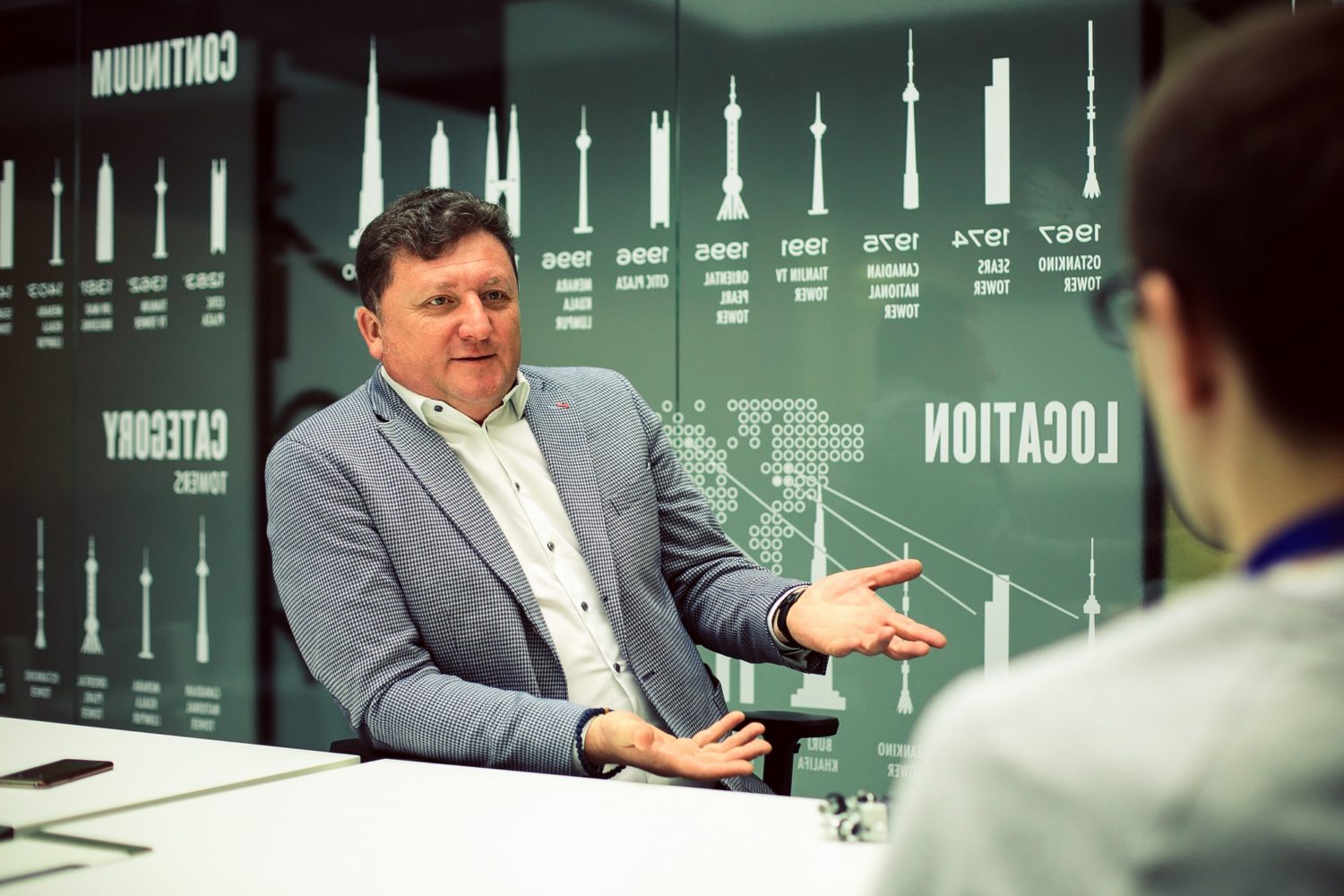 At that time, the guys were postgraduate students trying their hand in programming. I was curious to learn what exactly they did, so I decided to join them. They offered me a job that I could combine with my main job. I decided to try.
So, I joined them, we worked for a bit, and I got so immersed in work. At my main job, we had already implemented all the important innovations, while the work the guys were doing seemed new and creative. I didn't know many things, and I had to learn them on my own.
Yuriy Vasylyk and Ihor Mendzebrovski were the ones who started the company. We studied together with Yura and worked together at a collective farm. I met Yaroslav Lyubinets and Taras Kytsmey already at the company, but we didn't have any issues. All of us focused on creating something together.
My previous job brought me more money than the job at the IT company. But I didn't think about money at that time — I was interested and I saw opportunities. At the moment when I joined the company, we almost didn't bring any money home. Instead, we invested everything we could in the company. There were no questions about who worked more or less, or who invested with money or work. We all did the best we could.
The company started from one table in an incubator at Lviv Polytechnic, then we rented a one-room apartment, then three rooms, later we moved to our first office and worked there together. When the team grew to 20 employees, we understood that there should be someone who deals with clients, sales, delivery, process organization. There also was an administrative block. Since I already had an experience in that field, it became my responsibility.
You now hold the position of Executive Vice President, previously you were responsible for administration. How did your role change?
From the beginning, we had a good team and passion for work. We worked and created together almost 24/7. For a certain period, we didn't have a clear allocation of responsibilities. We all started with programming and had our own projects.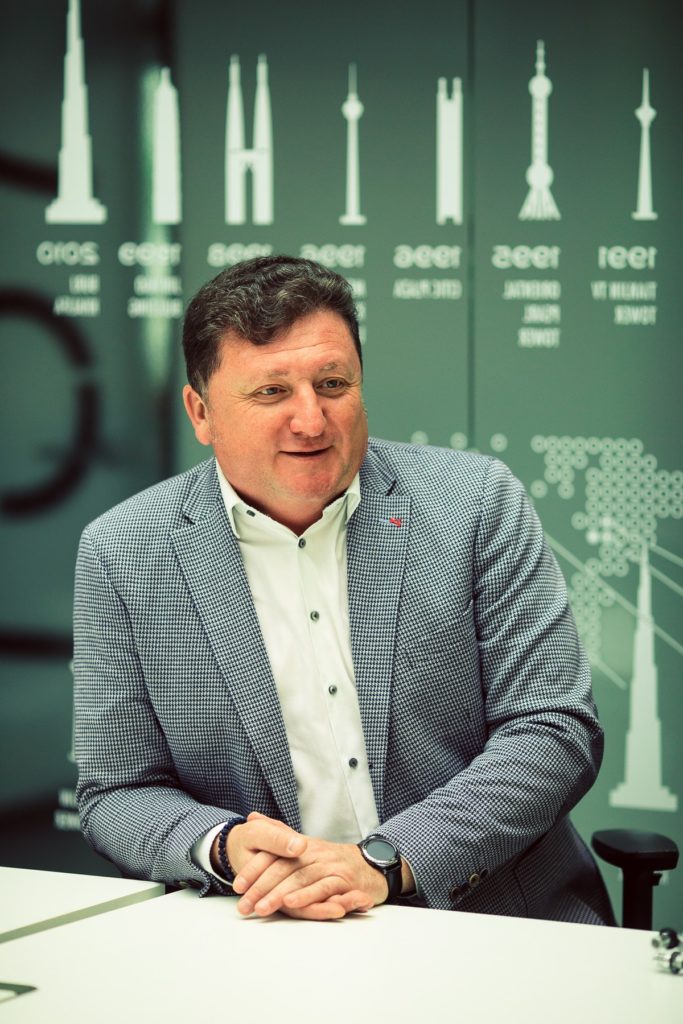 We were growing actively and had to change the working conditions, therefore, more and more organizational issues began to emerge. I stepped away from programming rather quickly, as there was an increasing number of new responsibilities. Tax offices, banks, new offices became my area of responsibility, followed by procurements, salaries, etc.
Today I am responsible for developing the internal audit competence for the entire corporation. The company is still actively growing. My task is to provide efficient operation at all levels and make sure that all processes are running smoothly and continuously improving.
How was SoftServe developing? Please, tell us about the key stages of the company's development.
The first stage — when we moved to an office on V. Velykhoho St. Prior to that we'd been working in an apartment on Storozhenka St., with rather tough conditions. For example, Yaroslav used to code wearing a winter hat and gloves. We had two heaters pointed at computers as it was the priority to keep them working. (Laughs)
We decided that we need to move to a more serious format, including the legal structure. Then we decided to look for a new office. It was an important stage, because we actually came out "from the underground", from the "garage".
The next important stage is the end of the 90s. Those were the difficult times both in terms of clients and in terms of salaries. There was a certain financial crisis, but we managed to avoid a default. At that time we had to negotiate with people, postpone salaries, and take loans. It wasn't an easy period, but it was very important that our company was represented by people with whom we started the business in the USA.
We decided that we had to make our way in the world on our own, so Yuriy Vasylyk went to the USA to study and work. Very often Taras Vervega, Taras Kytsmey, and Yaroslav Lyubinets would go to America to work with clients, personally grow the client base, and do programming straightaway.
We got a few interesting clients. Some might say that we were lucky, but I believe that this was the result of our joint efforts. That's when our intensive growth begins — we hired new people, opened up offices in other Ukrainian cities and quickly grew up to 200 employees. The number of employees doubled almost every year.
We opened our first office in the United States, and the first big mentions about SoftServe began to appear globally. For example, in 2003, Bill Gates presented a solution developed by us for one of our clients at the annual Microsoft conference.
Probably the third turning point in company history was when we realized that it is necessary to clearly define roles and responsibilities. We needed someone leading marketing and sales, client management, delivery, etc. At this stage, a clear organizational structure began to emerge, sales and marketing departments were created.
At that time, we also founded a corporate university, as we understood how important was to invest in staff development. We also began to involve more in working with communities — at this point, Lviv adopted the city's development strategy with a focus on tourism and IT. Moreover, SoftServe, together with other IT companies, initiated the foundation of the "IT Ukraine" association and the Lviv IT Cluster.
Another important point was when we decided to add American experts to our management team. It was a long process that began in 2006-2007. Our first American CEO was appointed in 2013. We decided that we wanted to develop and be not just a successful Ukrainian company, but a global one.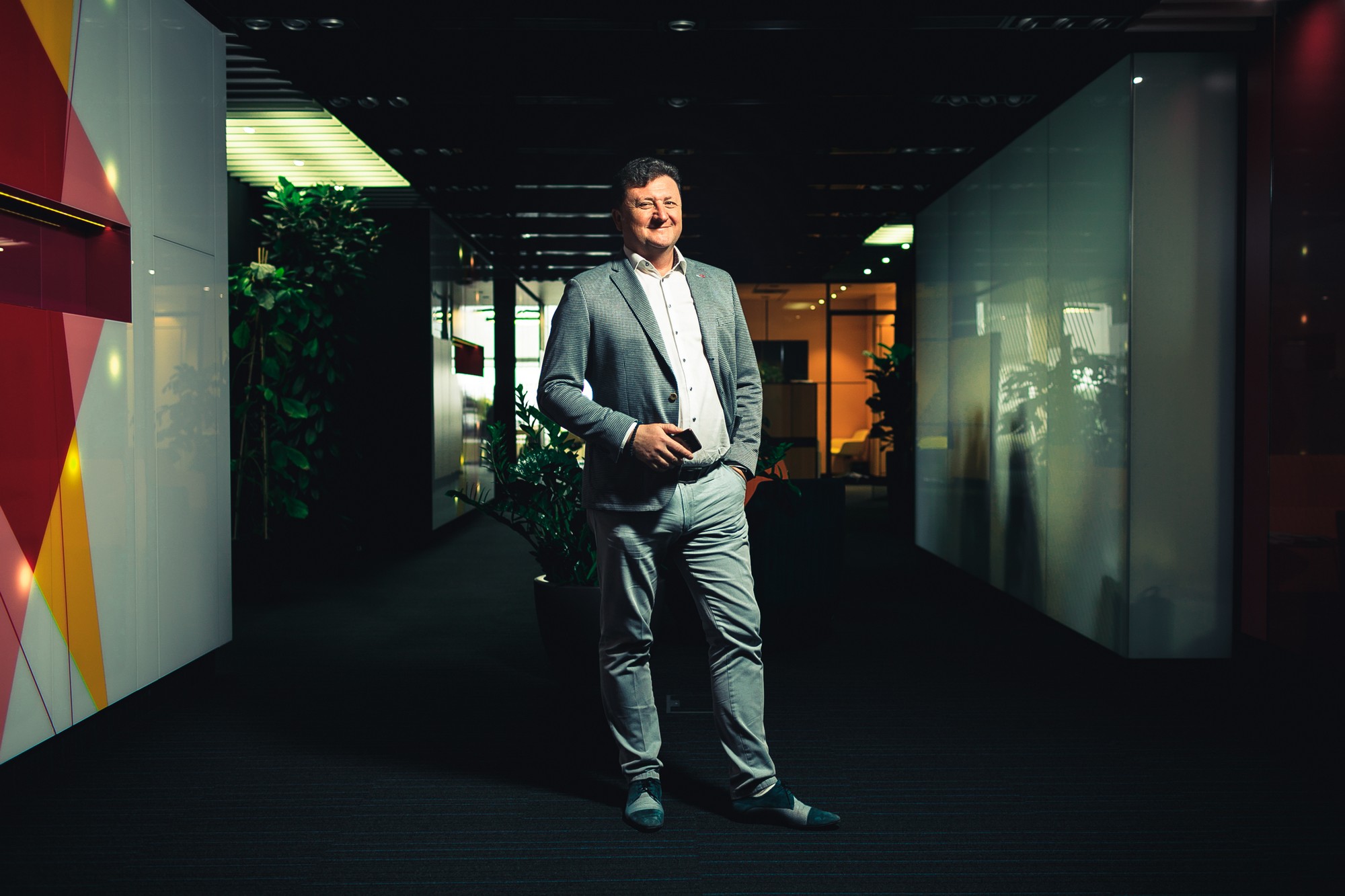 Now our Ukrainian-American management exists in perfect harmony. There are still some structural and operational issues, but there is no competition any longer. We wanted to position ourselves as a global player, keeping in mind that we are a Ukrainian company, and our biggest assets, resources, and potential are in the country. We realized that we should use this potential in the USA wisely, and our American colleagues — the potential in Ukraine.
After organizational changes and the transition to the new type of management, in 2013, the rapid globalization of the company began. We entered Polish and Bulgarian markets as an employer, and our client base began to grow not only in the USA but also in Europe.
In the 2000s, there were many political and economic crises in Ukraine and around the world. How was the company doing during this period?
Ukrainian crises mostly affected ordinary Ukrainians. The huge part of our biggest clients are foreign companies, that's why we were most affected by world crises. There was a ranking decrease and a decrease in the number of orders.
We felt both the 2008 economic crisis and the political changes. The events of 2014, of course, touched us as well. Unfortunately, we had to close our office in Sevastopol (the Crimea).
How many of your employees moved from the Crimea?
As far as I remember, about 160 employees worked at that office. About 30 of them moved from Sevastopol to other offices of the company.
How many employees currently work at SoftServe?
More than 5,300 professionals work at SoftServe in Ukraine, 500 employees work in our offices abroad — in the USA and Europe.
The Ukrainian HQ is located in Lviv. We also have a head office in Austin, Texas. In addition, there are several other representative offices — in Fort Myers, New York, Duluth, and other cities. In Ukraine, we are also present in Kyiv, Kharkiv, Dnipro, Ivano-Frankivsk, Rivne, and Chernivtsi. We plan to expand to other Ukrainian cities, but this will happen naturally. The main focus is still foreign locations.
More than 5,300 professionals work at SoftServe in Ukraine, 500 employees work in our offices abroad — in the USA and Europe
It's not so much about risk diversification, but about extending competencies that we can offer to our clients. At first, we opened an office in Bulgaria, and later in Poland. There are about 100 employees working in Bulgaria, about 150 in Poland. We plan to actively develop these offices.
We also have small offices in other Polish cities, as well as in the Netherlands. By the way, last year we acquired a small IT company in Poland. It was the first time when we bought a company with all developers, technologies, competencies, and clients.
We also have experience working with the Philippines. We have dedicated more than a year to a project there. It was our first global experiment: we planned to expand our QA competencies. Filipinos speak English, and there is a great human potential. There are 15 million inhabitants in Manila and a small difference in salaries, if compared with Ukraine.
But the idea didn't work. In my opinion, for two reasons. First, in order to have an independent office in a certain country, you need to have a full cycle project development there. It is very difficult to divide everything into technological levels if you're in different time zones. Moreover, that project required a special business mentality, and at that moment we decided we weren't ready for it.
We decided to pause the experiment and gain experience in nearby countries. We certainly gained a new experience in that project, and now we have a success formula and a desire to move forward expanding the geography of our offices in Europe and beyond.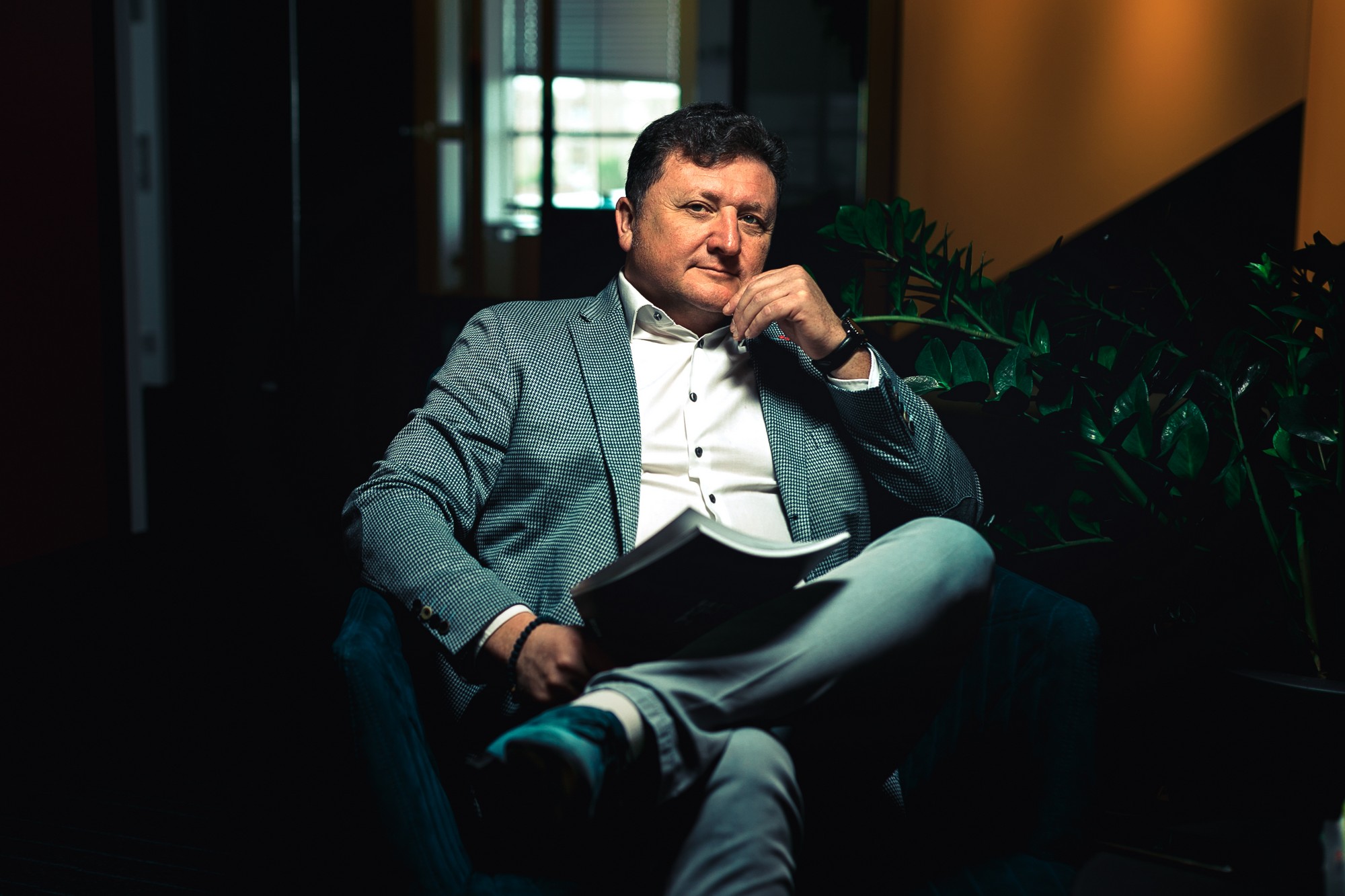 How would you describe an average employee of SoftServe?
If we are talking about a portrait of an employee, then, in general, these are young, active, creative people who want to achieve something. In a large corporation of any type, people with different personalities can find their place. And I'm not talking only about developers, but about all other roles too.
I'm happy that we have creative people because without them R&D won't be alive, and the industry won't move forward. There are different people and they are all very important.
In Ukraine there's huge competition for well-educated professionals. Why do young people choose SoftServe, not other companies?
In recent years, a lot of new companies appeared on the market, so companies with a 25-year history are already considered "old monsters". Once, there was a joke that all Lviv IT specialists worked, work, or will work at SoftServe. (Smiles) Many people start at SoftServe and then move on. In my opinion, it's a normal process. It's good because they are moving forward and gaining new experience.
SoftServe is paying a lot of attention to talent development and personal learning. Sometimes we discuss whether we need to invest so much in teaching our employees. It often happens that we spend a lot of time and resources on teaching an employee, and a person moves further, goes to another company.
Once, there was a joke that all Lviv IT specialists worked, work, or will work at SoftServe
Anyways, the more developed the environment, the better for the company. We are leaders in the industry, so we have to set an example. We hope that we inspire other market players to pick up the practice and help develop the industry in general.
We live in a global world, so it's important to be open and to prove that we have creativity, understanding, special approaches, and talent development. At the same time, we understand that needs in higher education and training courses are constantly changing.
A successful employee at SoftServe is not the employee who graduated with honors or has 10 years of C ++ programming experience, but the one who can learn new technologies and gain new competencies in two or three months. The one who learns quickly becomes successful.
What is the mission of SoftServe? Do employees feel involved in the big idea of the company?
One of the keys to success are shared values, understanding, and trust. Our goal is to give people an opportunity to get involved in something big. If there is such an opportunity and, at the same time, a good financial reward, it's the correct formula of life. The formula with no conflict between soul and body, when you are financially secured, creative, and see how you change the world.
It might sound as an overstatement, but our mission is to create an environment in which our employees and the whole IT industry of Ukraine would be involved in changing the world for the better. And such a creative, honest, and totally open business makes it possible to do so.
When I see that employees come not only for salaries but also understand the big idea of the company, I understand that these are our people.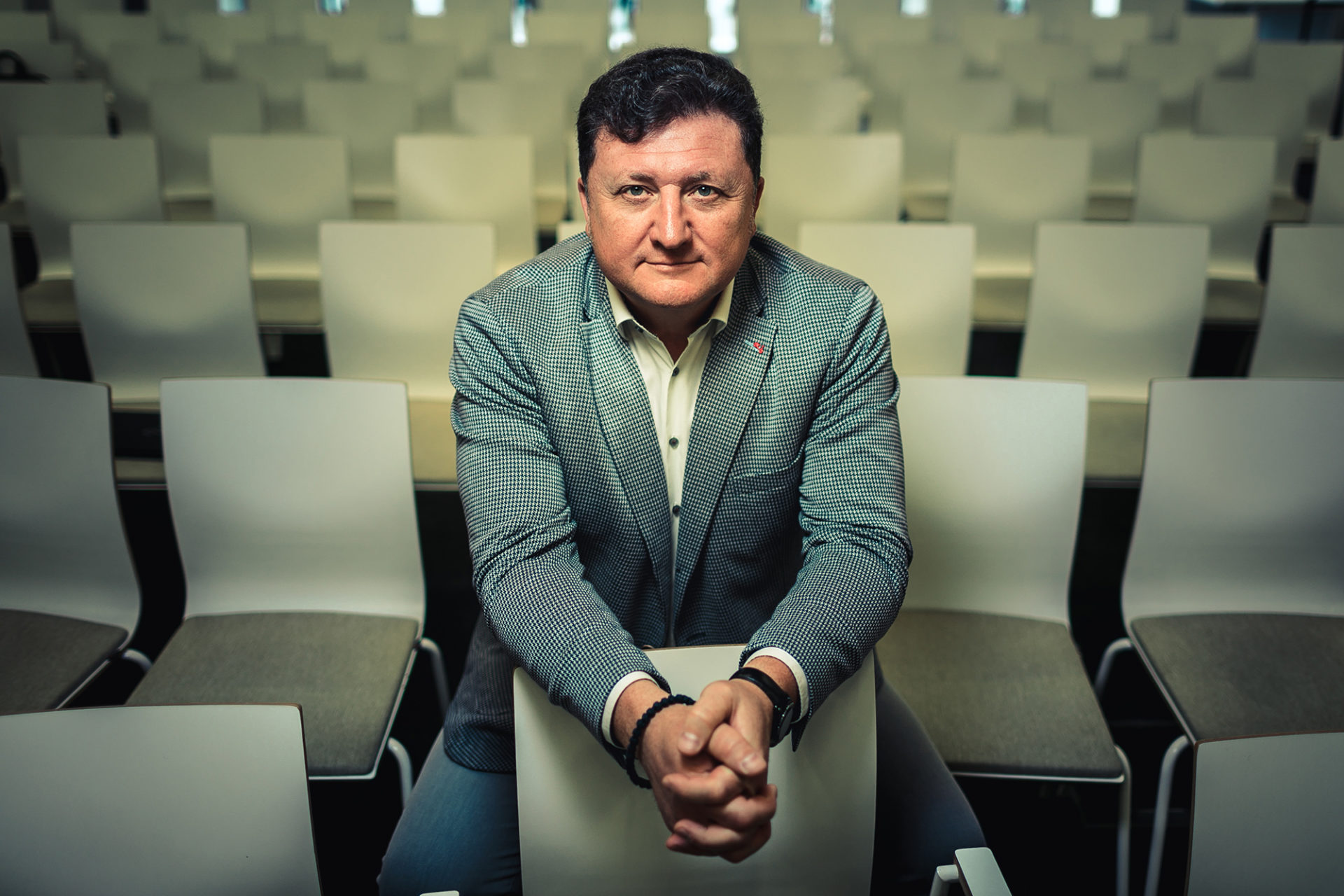 Please tell us about the most interesting and the most challenging projects of the company.
We had many different projects. One that I can recall is BioLock, the development of our R&D department. It's a smart system that analyzes electrocardiographic (ECG) signals for authentication and monitoring of drivers' health. BioLock identifies the driver through a steering wheel touch and compares the ECG with the one stored in memory. This way, the system prevents a car from being stolen. BioLock has received many prestigious awards globally for innovation.
At the local level, a project called "Tustan" is an interesting one. We developed a mobile AR app that allows you to see the real look of a medieval fortress that was located in the Ukrainian Carpathians but is now completely destroyed. The code is now publicly available, and anyone can use it to remodel other monuments in Ukraine and around the world.
In 25 years, the company has managed to work with many world-leading companies, developing cutting-edge digital solutions for them. Unfortunately, we cannot disclose details about most of them according to the contract terms.
What about social projects of the company?
I can talk about this for a very long time. In any case, everything starts with values. What I mean here is trust, honesty, human decency. The most important value for company is people. Therefore, if we want our company to be a comfortable place, we should make sure that all of us share common values.
We believe in the better future of the country and we want our employees to believe in it as well. Therefore, SoftServe supports many social projects and we'll continue to do so in the future.
When working with social projects, we pay attention to several criteria. We are well aware that it is impossible to help everyone, so we have to choose between several options.
First of all, a social initiative has to be supported by the company's employees. It's highly important to educate people and get them involved in such projects. To do so, we founded the charity fund "Open Eyes", the management of which is formed by the company's employees.
All the ideas are immediately sent to the fund and are carefully considered. Afterwards, we organize voting and polls. If employees support the idea, the company joins the project. Sometimes the company supports some external projects, sometimes only the owners.
The second thing is the possibility of scalability. One of the principles that our fund sticks to when selecting projects is the ability to help many people right away. Here I can mention reanimation ambulance cars for the ATO (Anti-Terrorist Operation — TU) zone, and an office for water rehabilitation of ATO soldiers, which we financed.
The third important thing is having an activist on the other side. We never give just money. It is important to have someone who will continue to implement the project in the future and will ensure its viability. Unfortunately, we already faced issues when we donated some equipment, and later found out that it was hidden in the closet "so that nobody could break it".
There are several other projects that go outside the fund — these are projects related to urban processes. We even have a separate department called "SoftServe Municipal Technologies". For example, we combined the accounting systems of all city utility offices into one system. Now everything is transparent and all spendings are compared. If you hear that someone is stealing from public utility offices in Lviv, don't believe such rumors, because it's technically impossible. (Smiles)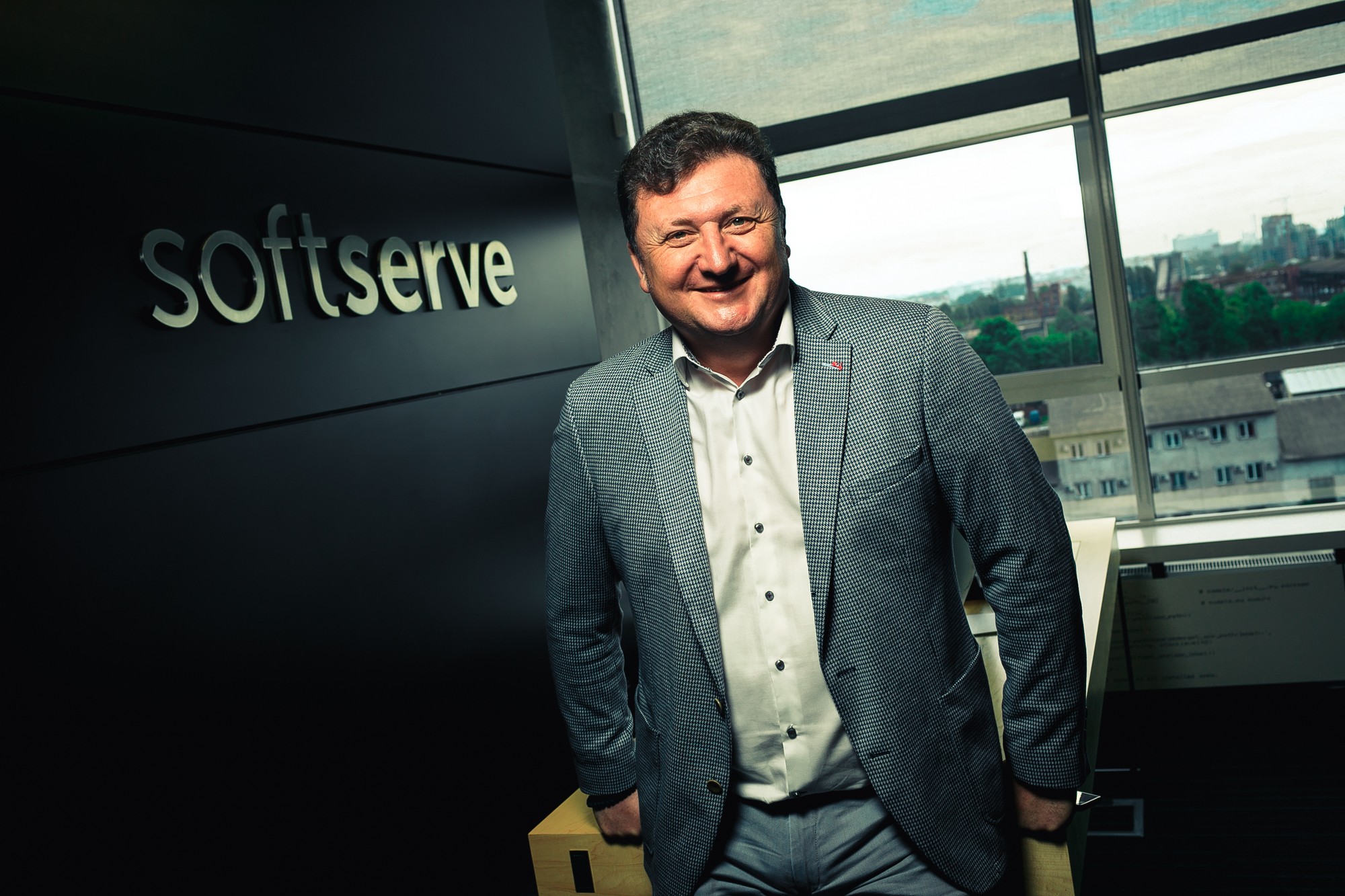 When starting and developing such initiatives, it is very important to understand who exactly needs this service and how further funding will be provided. You can provide funding all your life. But it's important to think about the sustainability of organizations or projects in the future.
There was an attempt to implement a project with electronic catalogs at Lviv museums. Unfortunately, it didn't succeed because of the management peculiarities of those institutions.
We have put a lot of effort into the development of Lviv IT Cluster and building mutual understanding between companies within the Cluster. We also actively support the development of the IT environment in other cities where our offices are located, including Dnipro, Kharkiv, Rivne, Ivano-Frankivsk, as well as at the state level — in the IT Association and the IT Committee of the European Business Association. Our next step is further cooperation with the Ukrainian authorities.
Obviously, in 25 years the company has achieved a lot. What things are you most proud of?
People around the world have heard about the Ukrainian IT industry, they know about it. It's clear that we are proud that SoftServe is the largest Ukrainian IT company. It really inspires us.
It's important that the IT industry is known in the world and is ranked third among export industries. I am confident that in the future it will play an even more significant role for Ukraine. It's highly important for us because it is a paradigm shift, a change in the elite, and this way, we can change the society.
We managed to build a reputation as a reliable partner with a great deal of expertise in many industries and areas. Since 2010, SoftServe has steadily appeared on the prestigious list of the best service companies — the Global Outsourcing 100. In addition, you can often see us in various best employers lists, which confirms our desire to create the most favorable working conditions.
It's clear that we are proud that SoftServe is the largest Ukrainian IT company. It really inspires us
Another important thing is education. For a long time, we have been trying to persuade universities to change their curricula. Some of them did it, others simply didn't pay attention. Universities have rather complicated structures, but the most important thing is the desire to change things. Business is interested in quality education, and we know what exactly needs to be changed in university curricula.
Therefore, we have partnered with other IT companies of Lviv IT Cluster to launch new undergraduate programs at local universities. At the moment, the programs in the direction of Internet of Things, Artificial Intelligence, Data Science, Intelligent Systems and Information Security have already been launched.
What about the company's business success?
Everything is very good! (Smiles) Everything is fine, although, obviously, I would prefer things to be even better. If previously the industry grew at a rate of 50-100% annually, now the situation is different. As everywhere in the world, it's 25-35% and it is good.
We set ourselves financial goals and we always reach them, which proves that we assess the situation adequately. If I am not mistaken, 15% of Lviv's budget comes from the IT industry revenues. It's a great indicator.
Let's talk about the next stages of the company's development. IPO, for example.
Of course, there are different opinions and discussions within the company. We had outgrown mid-size companies a long time ago, so we often discuss such topics. We regularly go through audits, and, in several years, we will be ready for this process. Another question is whether we will need it by that time. Because the world and the economy are changing very rapidly.
When we talk about cities in the East of the country, we often mention a concept of "town-forming enterprises" — when a city is actually built around one company. If you look at the IT industry and analyze the story of SoftServe, there's a similar feeling.
Moreover, SoftServe is a "breeding ground" of human capital for the market. How would you assess the impact of the company on Lviv and in general?
The impact is obviously significant.
If we talk about the impact on the city, the economy or the state, then I wouldn't want to rely only on the company. It should be at least an industry, or rather a whole creative economy. Although we are developing faster, there are a lot of related industries. The IT industry is a creative class. All creative industries have a great potential and can bring the economy of Ukraine to a new level.
A good example is the adoption of Lviv's development strategy, where one of key directions was the IT industry — 8 years later, there are over 250 companies in the city, which means IT is creating new jobs, increasing the GDP of the city, etc.
The IT industry is a creative class. All creative industries have a great potential and can bring the economy of Ukraine to a new level
For the industry to develop at the national level, Ukraine has to adopt the development strategy of the creative economy in the general economic context, as developed countries have done a long time ago. When this happens, the IT industry together with other spheres will be able to ensure the full development of Ukraine.
When will Ukrainian outsourcing companies start to create their own products? When will SoftServe start to create more products?
In my opinion, the problem of the ratio between outsourcing and product directions is exaggerated. The leaders of IT companies have one vision, the leaders of other companies — a different one.
I have a counter question. For example, why do we have factories for twisting wires or creating wheels, but there are no quality cars? Or why there is grain, and no well-known products? We only sell wood, metal, and resources, despite the fact that the "standard" industries have many years of production experience.
Large IT companies sell IT consulting, technical solutions. Even abroad there is no such thing that all IT companies are exclusively making products. SoftServe also has a product management office, which provides product development and launch services to our clients. We're working on a number of own product ideas. However, that's only one component of a single ecosystem.
Product business is different in its nature. We are experienced in software development and technology consulting, we not only have a great expertise here, but also a great reputation. That's why we are interesting for foreign clients.
In Israel, for example, everything is good in this direction.
One cannot do business here without governmental support programs. Product business is an investment business. It can be successful in a place with a large concentration of investors and a favorable legal system.
Nowadays, there are a lot of product ideas in Ukraine, some of them evolve to the prototype stage. However, to find investors and work in close cooperation with them, most product companies move to the countries with a more favorable environment. Ukraine still needs to work on improving investment attractiveness. At the moment, we have to wait until the industry grows to a certain level.
The process has started long ago, and we won't have to wait for a long time. I think that in five years the situation will change significantly.
What advice would you give to young tech entrepreneurs?
One of the key things you need to think about right away is a team. It's hard to think of great successes and progress, if it is only one or two individuals who develop a large company. Everything has to be balanced.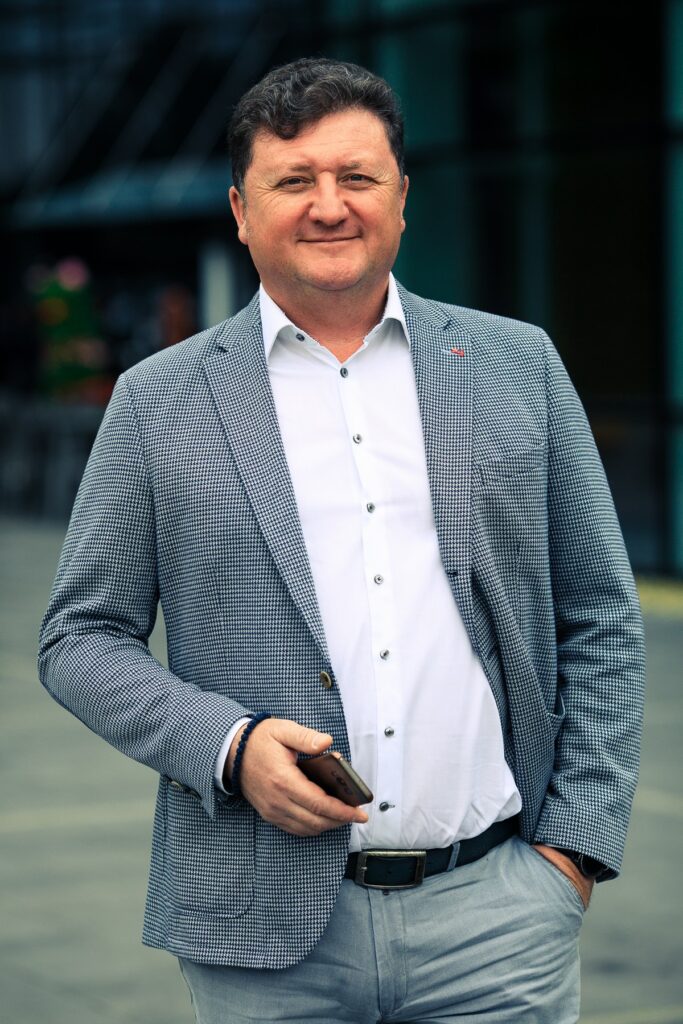 It is very important to determine which company you are building — a small family-friendly company or a large corporation, a product company or an outsourcing one; do you want to make money on sales or raise your company from startup to IPO. Many decisions depend on this — starting from building the right team and to defining the company's structure.
In addition, it's important not to get disappointed and not to give up. We faced with many failures, problems, and challenges on our way, but never had a desire to quit everything and leave our business. We never had a feeling that everything is bad and we need to move elsewhere. I want to live in Ukraine and I want my children to live here too.
Entrepreneurship is a hard day-to-day work. But if it's really your own business, it won't be difficult. It will just take a lot of time and effort. It should be the work that you enjoy.
It's also important to know your strengths. I never thought of myself as of a super developer, and it happened that I started to deal with management. At the same time, there are genius engineers who probably shouldn't be involved in managerial or administrative work. Also, personality matters. Corporation is a good choice for some people, while others prefer the startup culture.
In the end, you shouldn't forget about your families, your better halves. They are a huge support you can always rely on. A successful business is a consequence of a versatile personal development. If you're working on your professional development for 12 hours every day, and your wife or husband is dealing with kids and family business for 12 hours, eventually there will be a big gap and misunderstanding between you. It's important to support each other as much as possible. Then everything will be fine at home, and in business too.