"Technology of success" — a series of interviews with leaders of the most ambitious IT companies in the country. Throughout the year, together with Lviv IT Cluster, we will tell you about entrepreneurs and heads of tech companies in Ukraine, trying to better understand the people who are driving the country forward.
CEO Selecto Yuriy Mamonchuk talks about starting the career in IT, the importance of environment, the value of honesty and product thinking.
Please, tell us your personal story. How did everything begin for you? Why did you end up in the technology industry and not in publishing, for example?
I don't really have any interesting stories like working in the financial sector or studying to be a banker. However, back when I started to get interested in technology, the financial sector was very popular. We were often asked why we chose technology and not banking, for example. These were the peak years when banks were kicking into high gear.
My personal IT story goes back to grade eight if I am not mistaken. I took up some courses. I don't remember the name exactly, but they took place at the Youth Development Center in Rivne. It was a state-owned institution, where we learned, for example, Pascal and CorelDraw. Studying there allowed me to get into a programming olympiad.
It was an important moment for me since I was a year younger. I successfully failed that olympiad, though. (Smiles) It was a significant story. I realized that I can do better, saw a certain professional environment, and peers who were way more skilled in programming.
It was a big fail, my mistake. I understood that I didn't do the full amount of work. Therefore, I had a desire to work more towards IT. It was a sort of a personal challenge for me.
I didn't think about what I will study at a university. I only had to decide between cities: Lviv or Kyiv. Soon I got enrolled at Lviv Polytechnic National University.
How was studying at Lviv Polytechnic? And how did it affect your further professional career?
At Polytechnic, I got things I wouldn't be able to get anywhere else so quickly and correctly from the point of view of the target audience. First of all, it's the environment. These were different developers, young entrepreneurs, and we keep in touch with the majority of them until now. I think I really got into the right environment during university years.
In this context, I really like how the historian Yaroslav Hrytsak wrote about Lviv. Lviv has a special environment, with a feeling of "The Medici Effect". You can always meet fellow intellectuals in the city center.
Obviously, the environment here helps to find like-minded people.
I am originally from Rivne. This factor allows me to better compare and define it. Rivne is a small city with its own history and certain experience. But you can feel the contrast.
The right thing, in my opinion, are these conscious or unconscious gatherings of the upper crust of society, intellectuals or activists. If you have those, then a certain environment is formed. You don't get the knowledge immediately, but the external environment stimulates development, you have the opportunity to see completely different people.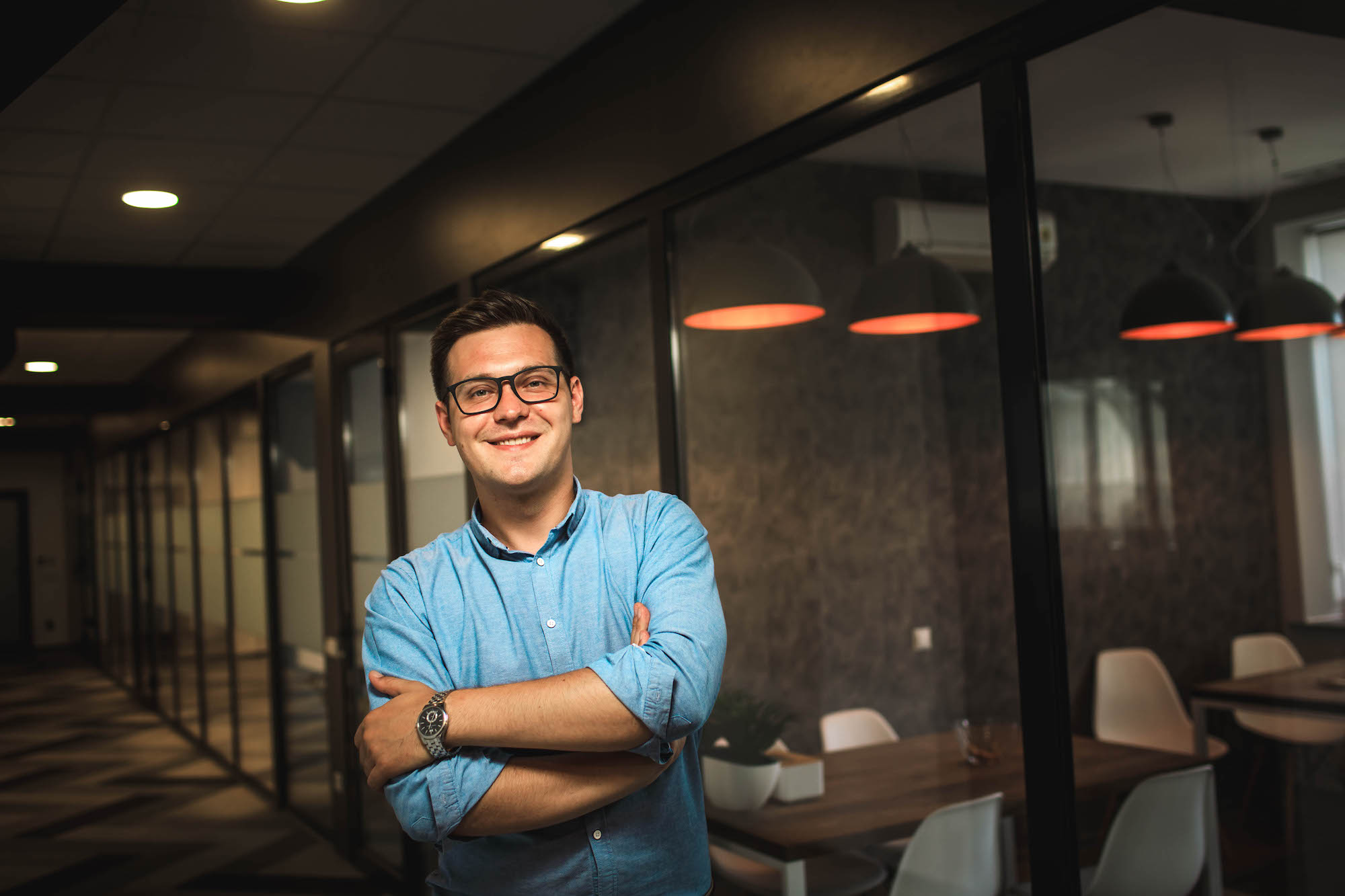 Lviv is not a very big city, but most of the things happen at a small square, and this is its big advantage. To meet the right people, hear the right things you don't need to travel between two river banks — important things happen at Rynok Square. You can hear everything and meet everyone, or almost everyone there.
The environment works exactly like that. When you go out into the central square of a city, you can rest, get inspiration, and meet people talking with whom new ideas are born.
The university became that central square for me. There was a big concentration of young and energetic people with good ideas. That's probably the main thing I got from the university.
How did you get your first job? Did you work as a hired employee?
I still can't understand whether it's an advantage or a disadvantage, but my story was developing in a rather straightforward way. After the fourth year of university, I got a job and continued with my Master's studies part-time.
An important moment — I got into a product company from the very beginning. It was my first job so I can talk about it for a while. I worked there since graduation and until I decided to start Selecto.
What exactly did you do there?
So, it was a product company. Eight years ago, a chance to create products here in Ukraine and in Lviv seemed difficult. Nowadays, people argue a lot about the correlation of product and outsourcing, but we went through all "romantic" stages every startup goes through.
I started with a position of a junior engineer, and quit when I was a CTO. That is, my team and I were responsible for developing solutions.
I could feel the people who would fit perfectly into our team
Then, I moved from product to service business. The company had its own startup and tried to transform it into a big product and enter new markets.
In four years of working at a product company, I formed a clear vision of the intersection between the development and product value on the market. I understood that I had enough skills to scale these things. I felt the strength in management, therefore, I took responsibility for increasing these indicators. I realized that the process of creating a product and its support after the release is something I have most competencies in and probably I could scale it.
Of course, I wouldn't be able to do this alone, so I had to involve a cool team. Afterwards, we could do the same things, but for four-five clients.
For many young people who start working in IT, outsourcing companies are just a starting point. Product companies are the ultimate goal and perfect job for a large number of people. Everything was vice versa in your case. Why?
There are certain business models: product, outsourcing, outstaffing, etc. One can argue, but all of them are equally good. There's no approach that would completely discredit itself. What is important — the team, how the things work, and how they affect you and the team.
We united the team with rather a product-oriented thinking. Due to certain reasons, we don't have our own product. However, the whole team knows how to do it. We are well aware of what an investment is, we know how to do good pitch decks for our clients, but we offer services. This is a suspiciously interesting mix with its advantages and disadvantages.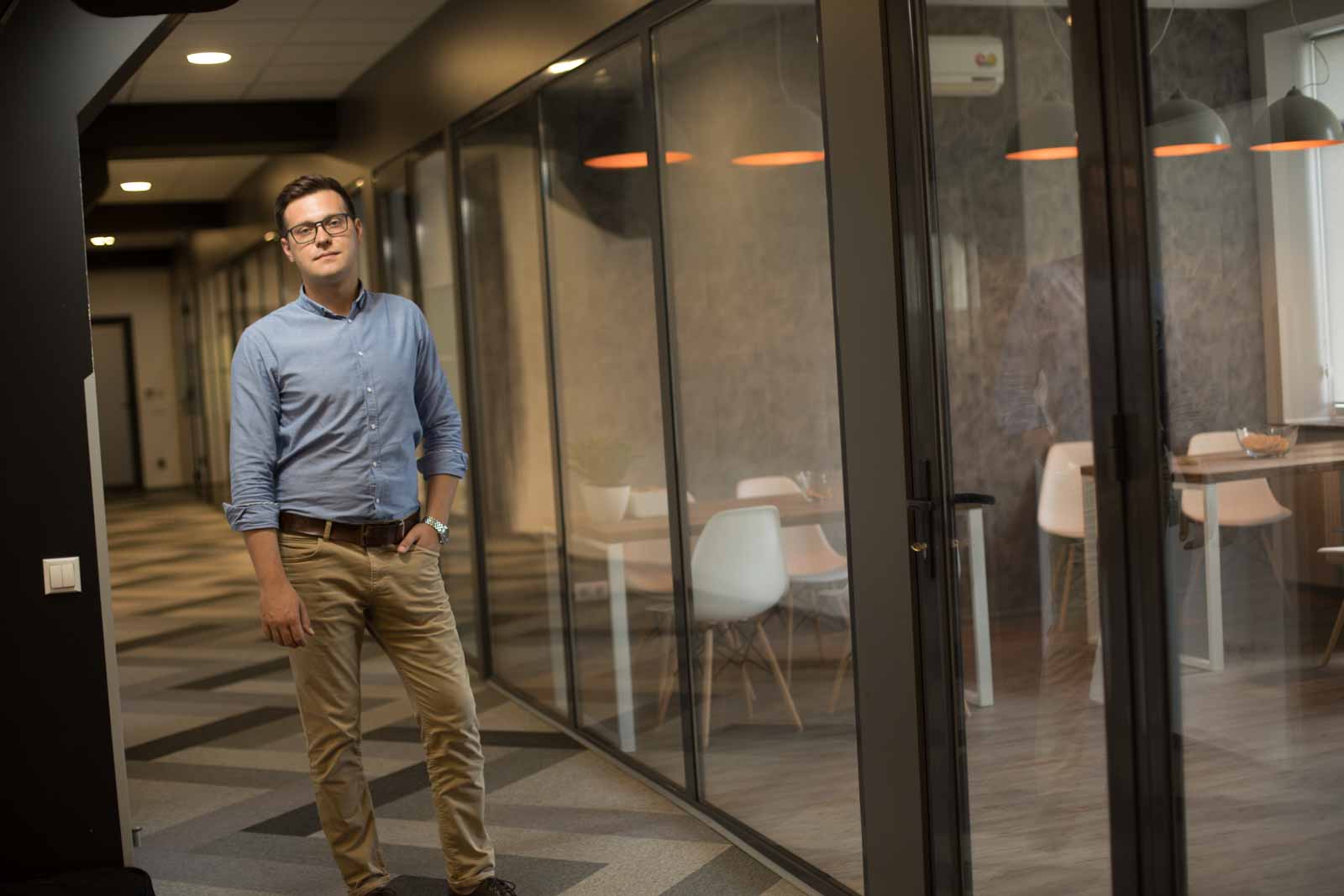 Please, tell us how the company started. What were the main stages of the company's development?
Despite the fact that I was working in the product segment, my brother at the same time was engaged in services — he had his own small team. I decided to move on to the next stage. Certain processes have already taken place, but I wanted to improve them. Our first office was in Rivne. The company wasn't called Selecto yet and there were only four of us.
Of course, my area of competence included many responsibilities that I didn't expect. For example, I had to handle sales, an area I'm not an expert in. I found our first clients myself, but at the same time I realized that I don't have sufficient knowledge or experience, and if I continue to do this work, it will become a zone of potential risks.
In addition to management skills every manager has, I consider myself a good crisis manager. I think that I'm able to quickly change an unplanned and difficult situation into an easy and well-defined one. It took me a lot of time to realize this. For a while, I even thought of it as my disadvantage. Because usually when you are OK with crisis management, you "pay" for this with strategic management.
I invested a lot of time in developing my strategic management skills. I could feel the people who would fit perfectly into our team. For example, a person we hired four years ago as a sales manager, still works with us.
The rest of the story is pretty similar. I understood that some of the things might become potential risks, while other things — were easy to solve. Usually, at such moments, the right team member joined us.
The competencies my partners have made up for all my weaknesses. The right partnership has made us much stronger
Besides you, who was in the first team?
We were doing backend development. That was our only focus back then. So, there was I, responsible for processes, three backend developers and a sales manager, who took on the function of finding better clients than I did and doing it faster. (Smiles)
It was a pure backend story, we were developing a part of a project that people rarely see. It was a kind of stress for me, the situation that didn't combine well with my vision. Because I worked in product development, I understood what it means to see the results of your work and how important it was to have a chance to be proud of your work. And we were doing backend.
So the question arose: what to do with motivation and how to build the right axis, around which everything will rotate. The next step was when I agreed about a partnership with a colleague from my previous company. But that was already about design.
We have a fourth partner, who is also a designer. Now one of our strongest teams is a team of designers. Together with all partners, we have formed a united vision.
The most important thing is that thanks to the partnership I compensated for the strategy. Now all strategic things are quite easy for us. The competencies my partners have made up for all my weaknesses. The right partnership has made us much stronger.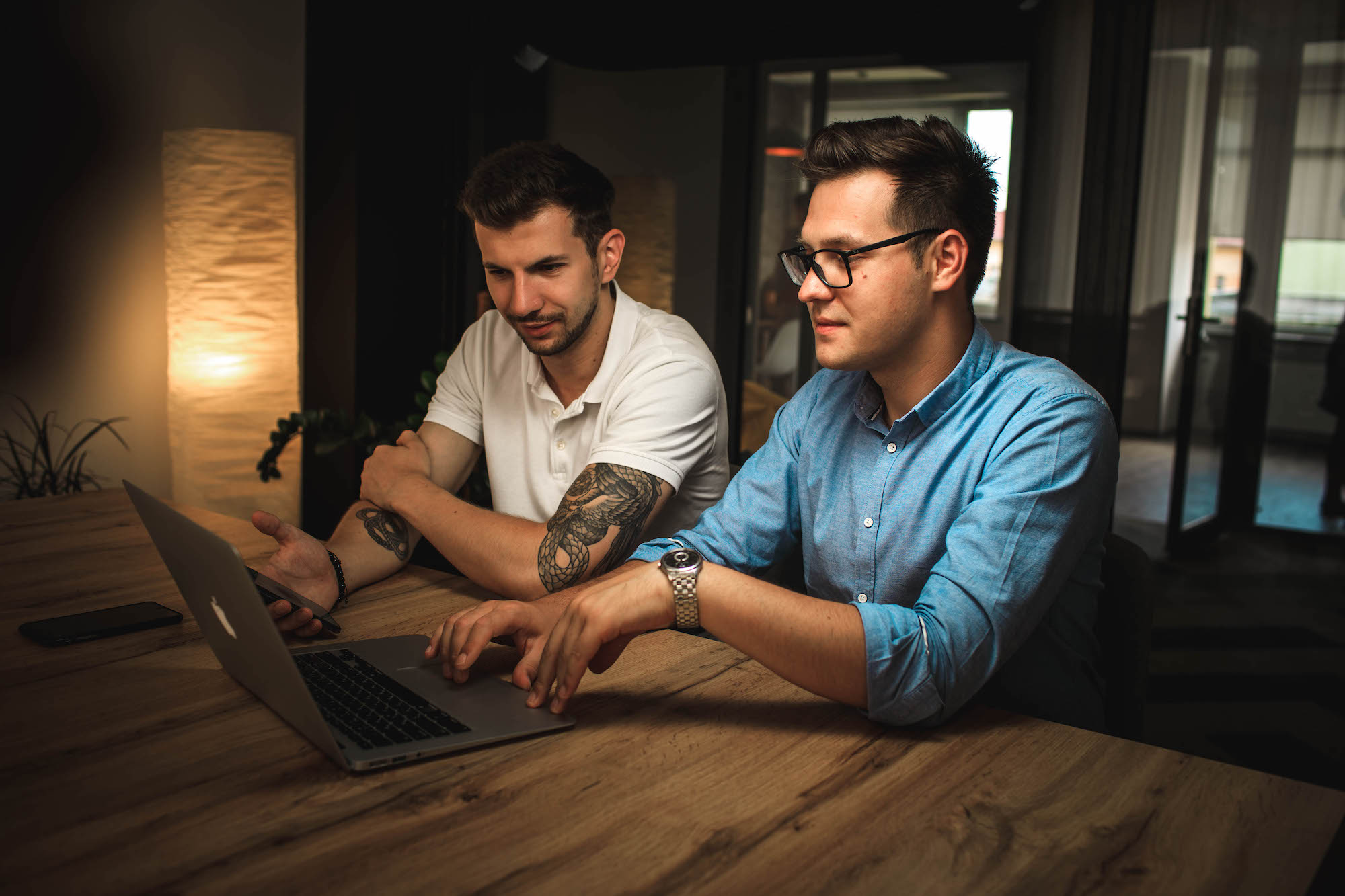 How do you position your company today?
It's important to look back here. The team, partners are somehow connected to product businesses. At Selecto we see this as one of our key benefits. Most of our products start with a pencil sketch on a paper and finish with a release and download rate at the AppStore.
We have some competencies in marketing, some competencies in UI and UX. This mix allows us to show very cool results at a release stage.
Another thing that we respect at Selecto and which can be added to our values is that the real product and work begins after the release. One of the few differences I see between product and service approaches is that the development from scratch is good, but the main requirement is to show the product as soon as possible in terms of budget and to start working with the audience. Because the product can be perfect both for stakeholders and for us, but the real indicator is the numbers: the revenue and the number of users of this product. We continue to work with most products after the release. Such work requires a slightly different approach, but based on our experience, we know what to do.
We understand that IT is a popular field and one of the largest finance-generating industries. There is great competition for a talented employee.
What are the company's differentiation points for an employee? Why should one choose Selecto and not any other company?
I am confident that the team we have, the approaches we are implementing, are a sort of a magnet that allows people with a certain outlook to speak and work with us. This is what we have besides the salary and social package.
A potential employee understands that they will have to work on a product and be responsible for it. Because, again, the main stage begins after the release. And this calls for certain characteristics I mentioned before — not the development process, but the development result. Many professionals who hear this perceive it as a positive trait.
There are a lot of releases in big companies, and after the first release, our projects also get on a certain line. But still, there is a romantic dash about having to wait before publicly presenting your product for the first time. And, again, people who hear and understand this, see certain benefits for themselves.
It's an opportunity to be a part of a product. The only minus is that we do it for someone else, not for ourselves. (Smiles)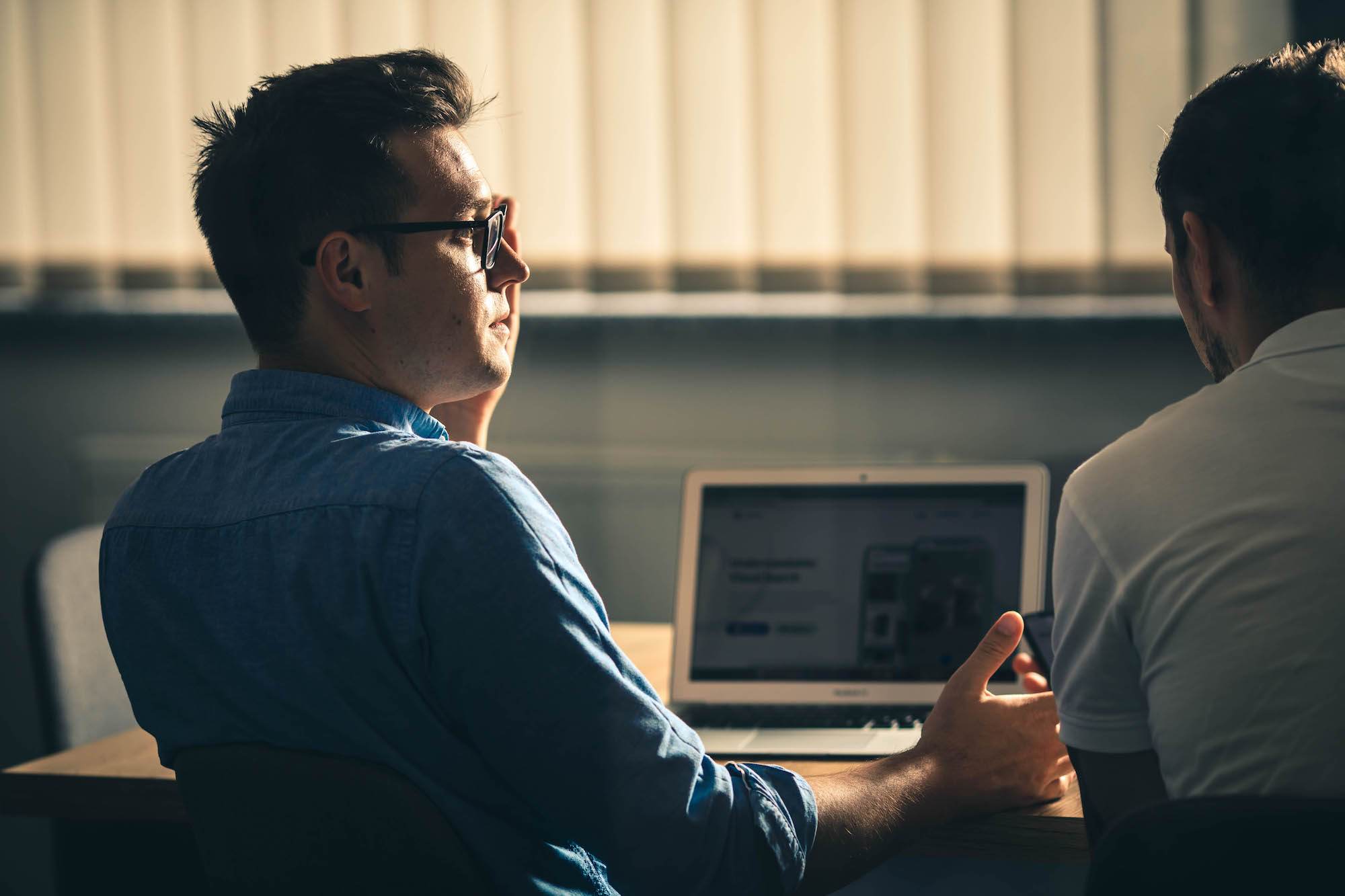 Speaking about current employees of the company, who are they?
As for me, we managed to build a much longer line of service values. We cover all stages from business analysis and design to QA specialists. Of course, we don't do the entire list of technologies, and sometimes we involve professionals who are more skilled in certain areas, but our portfolio is quite big, despite the fact that only 50 people work at Selecto.
We form teams in different offices. Our design team is based in Lviv, while backend department can split between two cities. We are talking about 25 employees in each of our offices.
You mentioned the word "values". In my opinion, this word is often perceived as something formal and distant. What do you think? What are the values of Selecto?
My position on this is very simple. We form the team that looks right for us and in which we can have honest relations without a false bottom.
Perhaps, it's not the values you write on a board or a wall, but this is what we support. I don't want to speak about transparency and honesty, because these things are very fundamental and don't need to be declared.
An entrepreneur has to be honest. For me, this is very important.
I believe that we are already in an environment, where there's no need to talk about self-development or respect as our values because they are basic and incorporated in us. There's no need to focus on such things.
What makes your corporate culture special compared to other companies?
Obviously, it is important to prepare the company for the next steps of development. We have strong leads and I can 100% trust these people.
If I were asked if I wanted to be managed by these people, my answer would definitely be positive. I can see that they can communicate and promote the right things. And these things are not something complicated or subtle, but very understandable and necessary.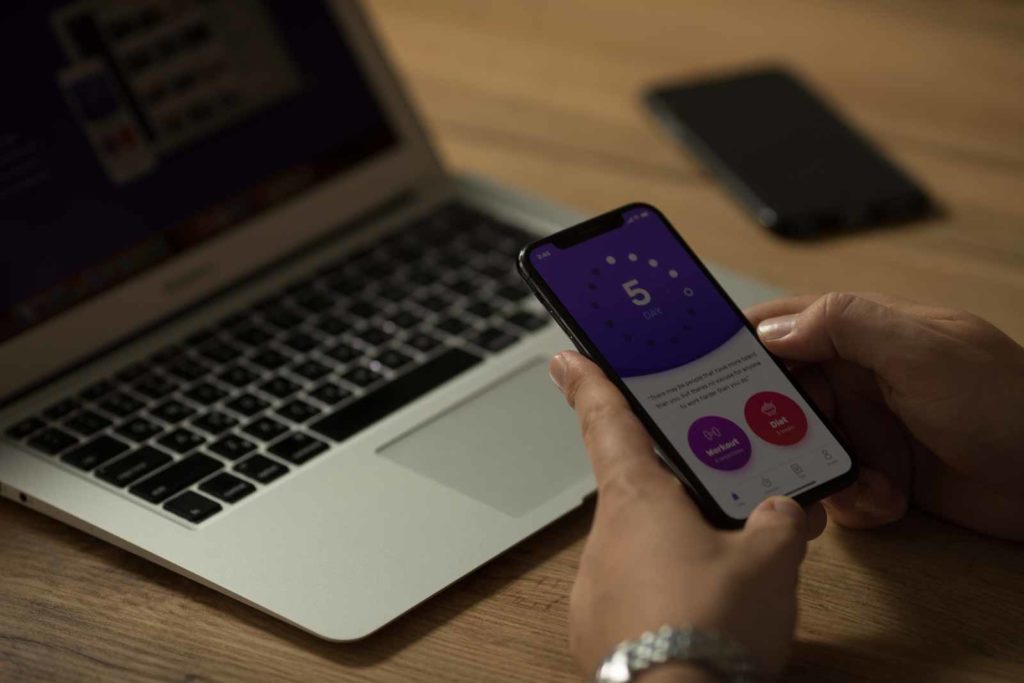 We can more openly say that our product should have financial performance. It should generate revenue for our clients. And these are the things related to the understanding of financial processes.
We don't just write code, but understand that these things have value both financially and not financially. Through our leads, we not only show that technologies are important, but also say that there are real things — the business of our clients, and there is an environment where these things work, and we have to understand the full range of rules not only about code, design, or QA processes. I hope we will manage to communicate it in such a way that every engineer or designer will clearly understand what finances are and how markets work.
What are the biggest, the longest, and the most challenging projects of the company?
As I've already mentioned, we provide a variety of services. The most interesting thing is that many people are united to create one project. Communication becomes especially critical when there's a big distance between us.
Speaking about a particular project, a large number of professionals from different spheres effectively come together to create a cool solution. If we talk about our other projects, we focus on the development of mobile apps. We have a good expertise in this direction.
In the first case, we closed a number of social missions. For example, we have apps that help women in Saudi Arabia. As you know, women there have certain restrictions on visiting gyms, getting driving licenses, etc. Together with a client, we explored the topic and closed the niche for the needs of women and girls who are not able to attend gyms, but with technology, they can do the same things.
We also did a project that allowed vision-impaired people to navigate through an environment with objects using image recognition processing. The mobile phone would actually recognize objects and voice them.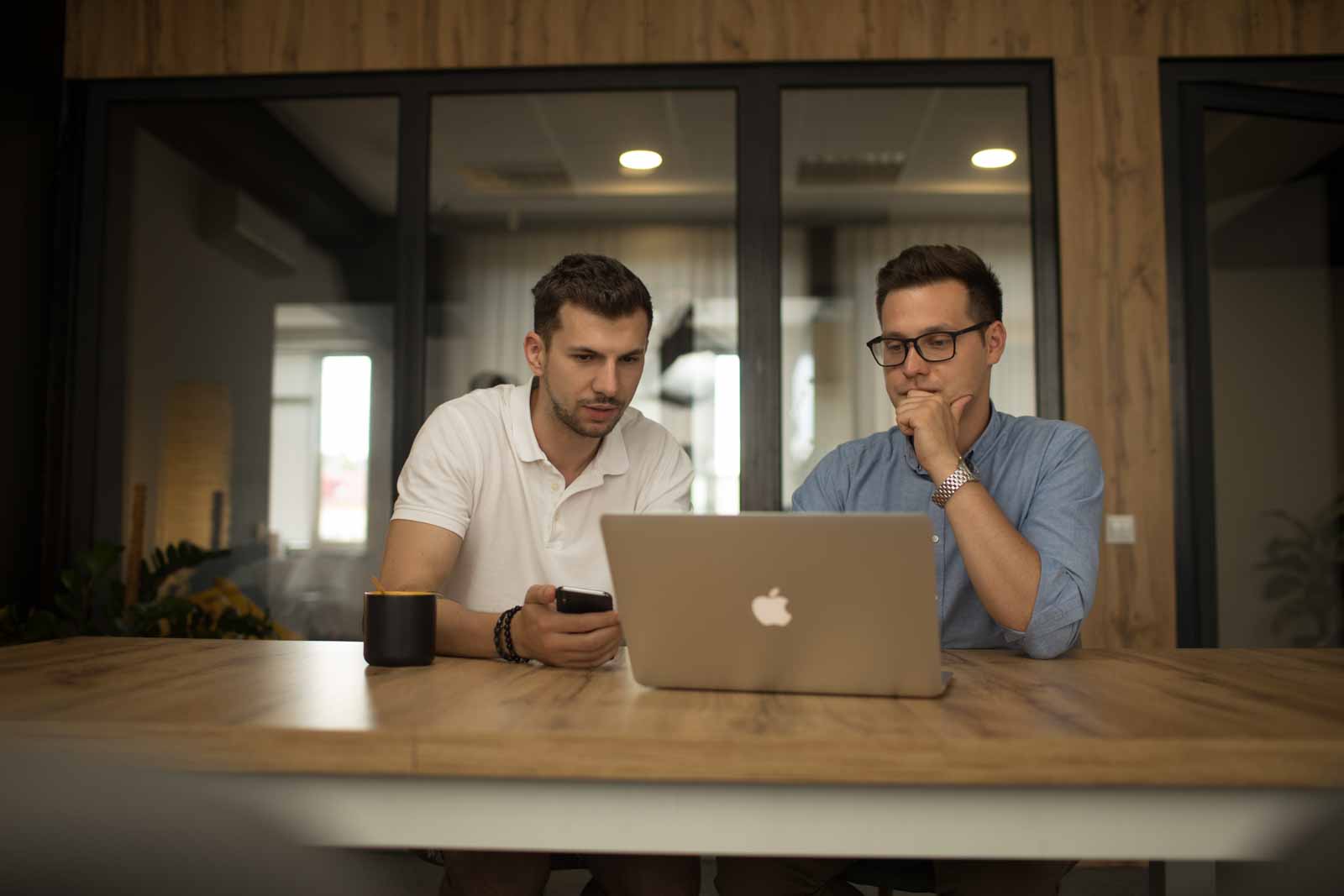 Speaking about CRM systems, the largest project we developed was the management of resource consumption: water, gas, electricity. Such systems are used by large banks, which, due to a big area and a number of employees, are highly unoptimized in consuming resources. For example, an air conditioner not switched off on many floors, consumes a lot of electricity unnecessarily, and, therefore, significantly increases the spendings of enterprises.
With smart sockets and sensors, we understand what is working. We understand when the office is busy and when not. Analyzing behavior during a certain period, we see that the office is empty, and there's no need for all the systems to continue working. So far, this is implemented through hints. But there are all possibilities to transfer this into AI that would automatically control everything.
The competencies my partners have made up for all my weaknesses. The right partnership has made us much stronger
Please, tell us about your biggest clients? Who are you proud of working with?
First of all, it is important to pay attention to the context. The design department is doing a lot of things, but similar to other companies in Lviv, we can't share data due to objective reasons.
One of our clients is Subaru. We worked with them at the start of our career. Also, we did a project for Durex — developed mobile apps for them to inform the public about the dangers of HIV/AIDS. Most of our projects had to do with design.
Is there any specifics in the geography of your clients?
If you do your job well, achieve the result, everything will move logically. Our first clients were from the USA and Switzerland. Clients usually recommend us to their colleagues. Therefore, these markets are constantly evolving and the number of clients from there is increasing. The main market — the USA, it's 60-70% of our budget. In addition to Switzerland, Germany is an important market for us.
You talk a lot about helping to make products, but you don't have your own product. Why?
There are a few moments here. I have mentioned the first one already — you have to understand your strengths, and not focus on everything and anything. You have to understand that every step, every action leads you to your goal. If I had understood this earlier, everything would probably be even better.
For Americans, it's okay to sell a project before they get the result. This is not my approach, I can't do that
One of the key factors is the maximalism common for Ukrainians. For Americans, it's okay to sell a project before they get the result. This is not my approach, I can't do that. I can't put it on the website or say that we are already working with someone or have succeeded until I'm 100% sure that we did that and achieved the result.
It seems to me that this trait is typical for many Ukrainians. First, we do the business, and then we talk about it. It's good on the one hand, but on the other — it can negatively affect the dynamics of development.
Summing up and answering the question of why we are not yet in the product direction, I will say that I'm waiting until we have 100% competence in financial management, understanding of laws, etc. We are trying to build our brand by doing quality and professional work.
What are you most proud of professionally?
At some point, I realized that there is no balance at this stage, therefore, there also cannot be a balance in the development of me as the leader of the company. My achievement is probably the fact that I managed to build a team of professionals who at the same time are my friends. These are the things I am proud of.
Perhaps, this also has a drawback. But I managed to see the right people and create conditions that helped them become a part of our team.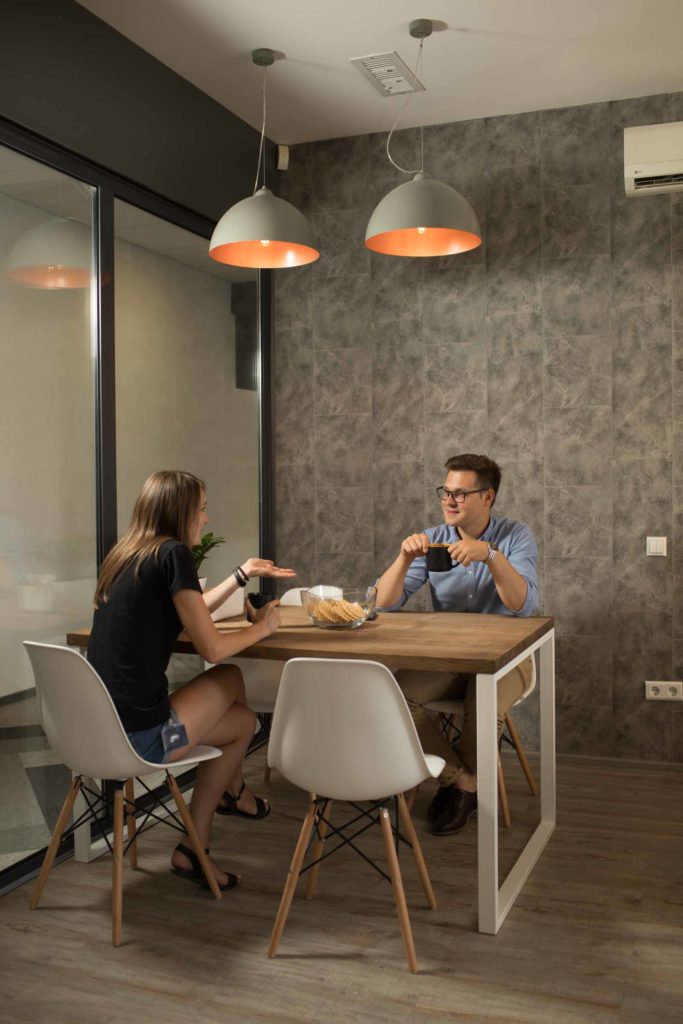 Could you think of any fails the present-day Selecto would be different without?
We understand fails that happen on our way and interpret them as some kind of experience. Any fail, above all, is an experience.
Personally, I can name a few people I couldn't keep at the company. I didn't understand what was the strong suit of a person and didn't create conditions for them to develop.
I saw these people as very strong support points, spotted their great potential and would be happy if they realized this potential here. I won't say it is a big defeat, but you should definitely pay attention to such things. I realized that these people had a cool potential, but I just didn't see it at the right time.
This year an IT cluster was established in Rivne. Why did it happen now and how can the city benefit from it?
Very interesting and timely question, in fact. In my opinion, the marker that the company is growing is a desire to get united with like-minded people for the implementation of public initiatives. There is a large concentration of IT specialists in Ukraine now, and it's not a secret that most products and services are sent abroad. But we know how with the help of Information Technologies we can improve and bring our hometowns and the country to a new level. So to speak, keep the intellectual capital in Ukraine. That's why it's worth uniting. And that's what we did with partner-companies in Rivne. Of course, the initiative itself is not new, there are working models of such organizations in Lviv, Odesa, Kharkiv, Dnipro, Kyiv, Cherkasy, Lutsk, Ivano-Frankivsk.
Fortunately, now you can meet more and more people who want and are ready to stay in their small hometowns. It makes no sense for companies to unite specialists in metropolitan areas. Because people who stay (return) to work "at home" are ready to apply their expertise not only in work but also for the development of their hometown.
Regarding plans, we will definitely invest resources in the development of the city's infrastructure and IT education.
What advice would you give to young colleagues?
I have an interesting story related to the start of my career. At some point, I knew that I had an element of self-criticism that would boost me. I realized that I couldn't cope with my duties at the position.
At the time of my first working day, I was just a fourth year graduate. But the theory is one thing, and practice is completely different. Then I realized that I need to become the best possible specialist, because if you were given a task, given a chance, then people put hopes on you.
If you take certain steps correctly and have a goal, then you will be able to fix it very quickly
If you take certain steps correctly and have a goal, then you will be able to fix it very quickly. It's a good story for me, because I was given such an opportunity. Everyone understood that I did not reach the required level, but because I showed a certain dynamics of development, I will be able to achieve the result.
Therefore, we must try to clearly understand certain attributes that are inherent in this situation, clearly understand what are the best ways to fix the problem and not be afraid to roll up your sleeves and work.
If you feel that you are not reaching a certain level, then it's the most important moment to evaluate the situation rationally and calmly and make every effort to achieve the goal.
The second point is — try to find answers. Often we hear the phrase that to get the right answer, you have to ask the right question. Therefore, we must try to understand that everything is much easier, that there are certain laws, a certain mechanics of how everything works. We just need to look into history and interpret the experience for ourselves and live a little bit simpler.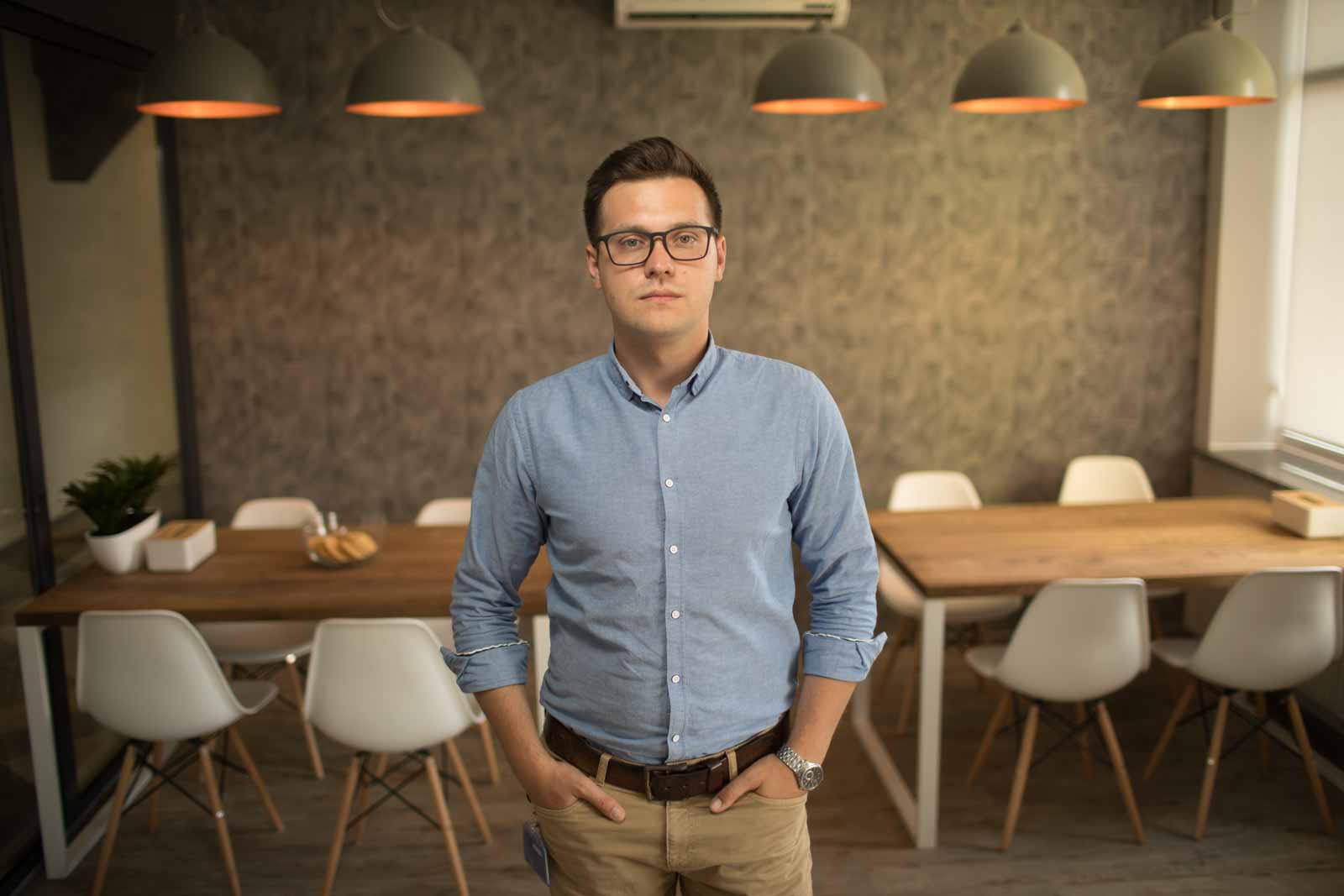 You moved from the position of a hired employee to the position of the owner and leader. How does such a change usually happen? And how did it happen for you?
The thing is, I didn't have any particular jump, because I was very consistently moving in this direction. I started with engineering and I still like to code.
I cannot say for sure that there was one particular trigger that worked in favor of one or another. If you set the right goal, you see the sense in it. It's not a burden for you, but a vision and purpose.
Therefore, one can expect that all favorable conditions — the right time, the right people, and everything connected — will definitely come.
Again, first of all, an entrepreneur should be honest. An entrepreneur must have the right purpose.
Usually, a story of any company is a good match of the right people. Someone was lucky with the first order, someone — with the first contract, delivery. Very often this is how it works. The main thing is that all the previous things were genuine.