"Technology of success" — a series of interviews with leaders of the most ambitious IT companies in the country. Throughout the year, together with Lviv IT Cluster, we will tell you about entrepreneurs and heads of tech companies in Ukraine, trying to better understand the people who are driving the country forward.
Oleksandr Muzychuk, CEO & Co-Founder of Abto Software, talks about the history of the company, the importance of values, science-driven projects, and the balance between intellectual and physical work.
When it comes to IT, interviewees often recall pretty typical childhood stories: I loved math, was interested by everything, wanted to code… How did everything start for you?
If you can say so, I'm a third-generation engineer. My dad still teaches Informatics at the Applied Mathematics Faculty at the Ivan Franko National University of Lviv. He's one of those people who saw the change of technologies, the speed at which they were developing and the rise of their popularity. My dad consciously or unconsciously inclined me towards mathematics. Already in school I knew it's something I can do well. I always had a knack for applied sciences. However, I never really had any problems with languages too. Everything at least somehow connected to technology was my high-priority interest.
I don't want to highlight any specific events. I enjoyed exploring the world, I was really active as a kid, I was literally everywhere.
It wasn't long after that I started to study at the Physics and Mathematics Lyceum. Even though, I found out it exists just a few weeks before from a friend. Both of us got enrolled in the lyceum. It wasn't easy to study there. The competition was tough, there were lots of bright students, who were aces in mathematics and physics and would win first place at every olympiad. I wasn't as good. I was an average kid, who was really interested in applied sciences.
The vibe in the lyceum was very different to a school I had previously studied at. My classmates had solid values and dreams. These people were on the same page with me.
At that time, I didn't think about what drives me. I just really enjoyed learning. Therefore, many decisions were made automatically. The same thing happened with university. It took me 15 seconds to decide what I want to study after high school — I chose Applied Mathematics.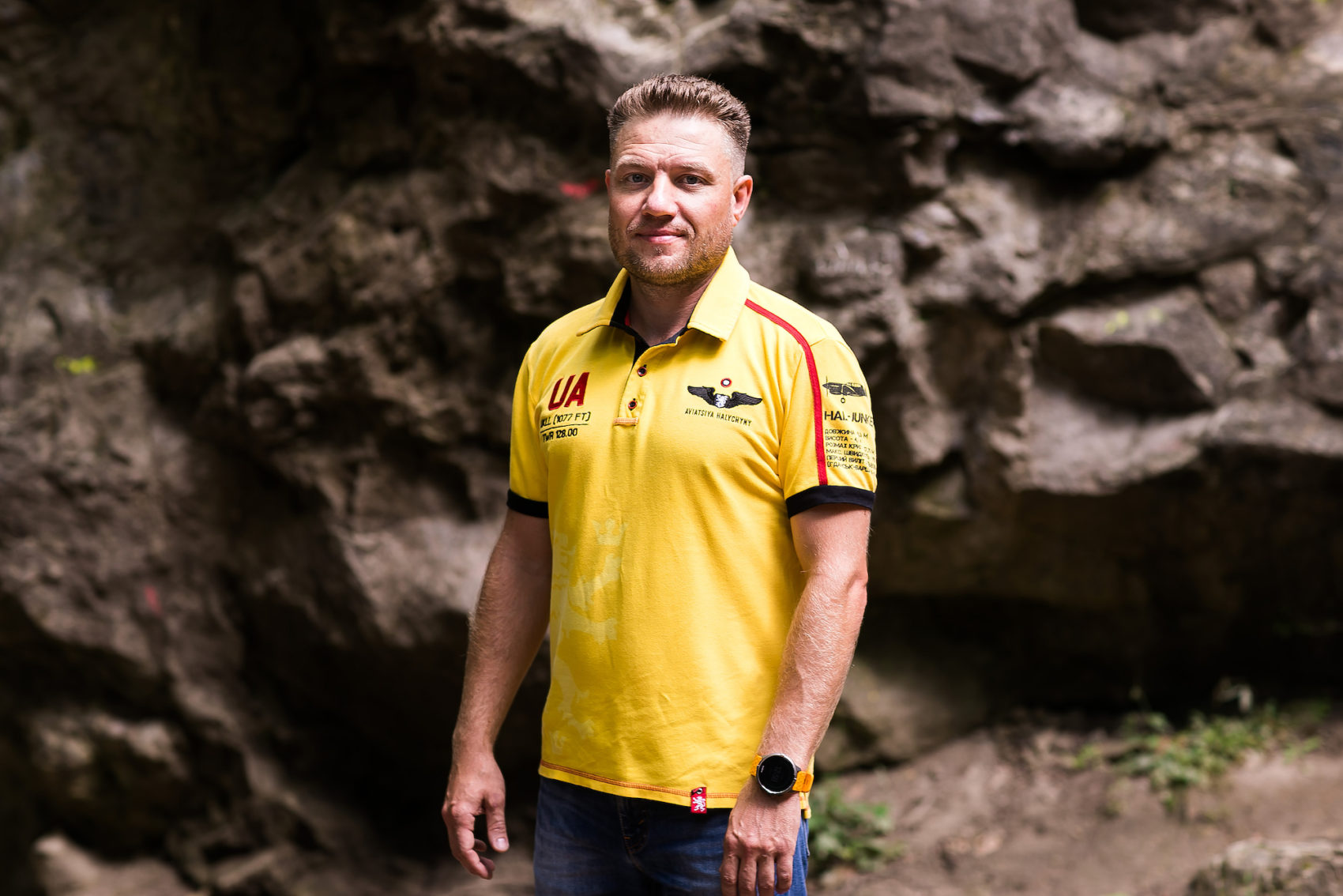 When we talk to founders of IT companies from Lviv, it seems everything's connected: companies are often started by a group of friends or former high school classmates. How did it happen in your case? Who did you start the business with?
Thinking about this today, I agree with you. At the moment I have three partners. Together with the two of them we have founded the company. One of them — Sviatoslav Litynskyy, is a friend of mine, we studied together for five years at the university. Our worldviews are quite similar. Right now, Sviatoslav is responsible for operational activities at the company, he's a COO.
The second partner — my classmate Serhiy Ivanov. He's one of those really smart people. Probably one of the smartest people I know. He studied at the Moscow Institute of Physics and Technology, the best technical university in the whole USSR. It was a serious school — not easy to get in, and not easy to study at. Our team really needed a person with really strong technical skills. Serhiy is our CTO, which means he's responsible for technical processes and is our technical director.
In the beginning it wasn't easy, because we are quite different. We're not 100% at the same page. Everyone has their own strong and weak sides.
The third partner — Yuriy Kapkovskyy. We know each other for many years already. Back in 2017, when we were looking for the right person to do business development and engage with new clients, Yuriy had significantly strengthened our positions as a CSMO. He helped us to determine the focus and development priorities of the company.
Overall, we really do support each other, and this has become the key to the success of our company.
Please, tell us about your first job.
As I already told, I made my decision about the university really fast. The same thing happened with my first job. I got a really good base at the Physics and Mathematics Lyceum, therefore, it wasn't difficult for me at the first year of university. We would just do basic math courses like discrete mathematics, math analysis, logics… So we were always on the hunt for new adventures.
It was at the time that we, as junior researchers, were invited to join a project by the Institute of Condensed Matter Physics on a topic connected to the construction of a sarcophagus over Chernobyl and modelling of the processes taking place inside. We were a tiny part of a large-scale international project.
Speaking about a project that brought me my first money. I remember it pretty well: I was sitting at the computer, when suddenly a neighbor rang the doorbell. Her friend from the USA was looking for someone who could write a database for him. The man moved to the USA, was selling some accessory parts and needed a database. His company would normally use Excel, but when projects started to develop, standard solutions weren't enough. Up until that point in my life, I had neither seen databases nor that business, nor understood how to work with a client. I spent a few nights, read up some stuff — and managed to do that.
I still remember that I earned my first $100 for this project and received it via Western Union.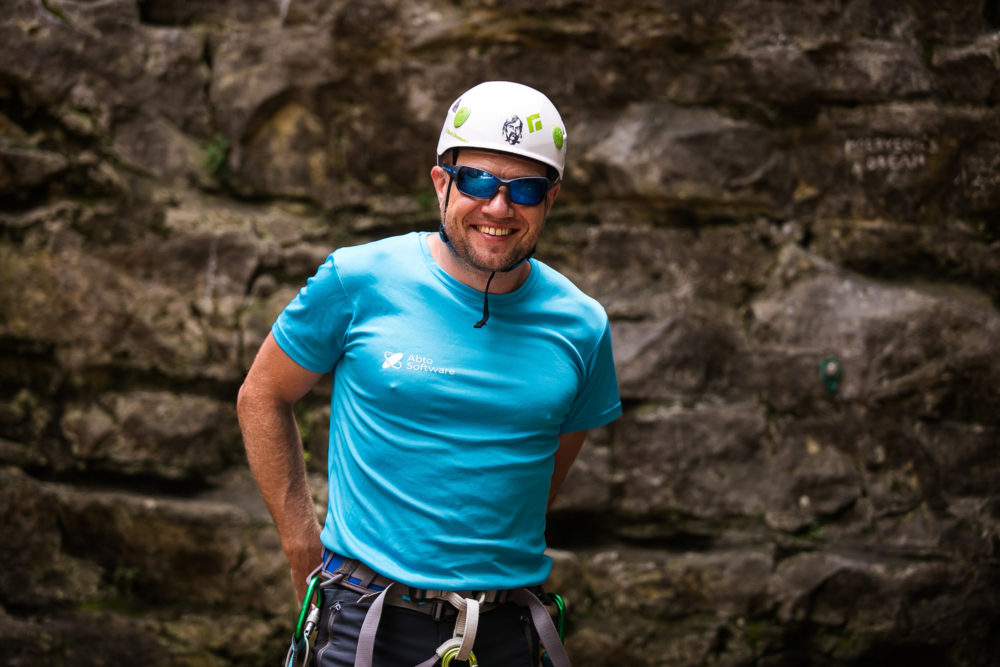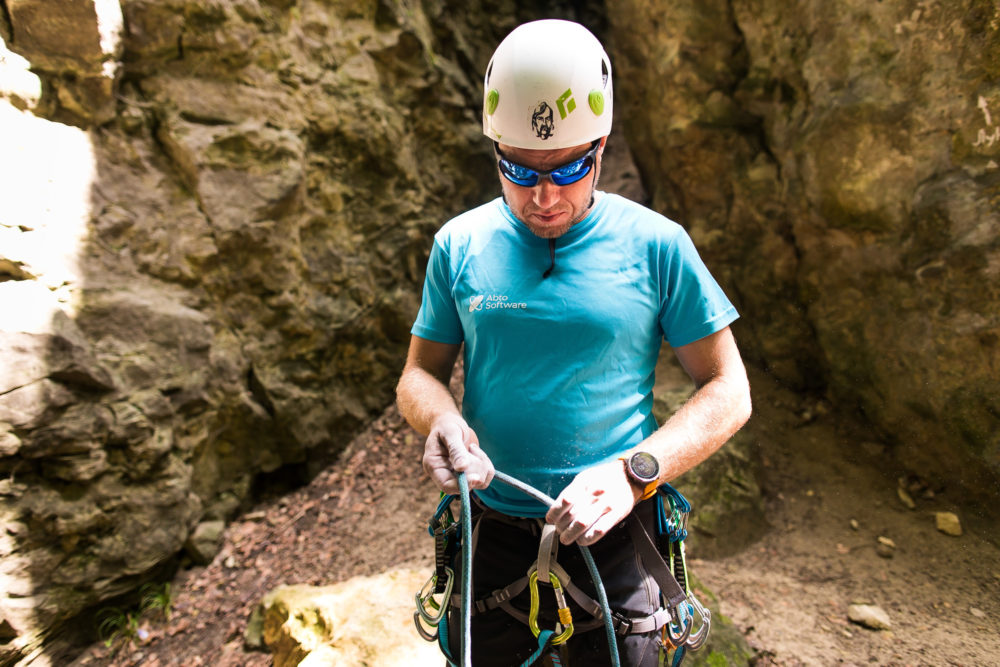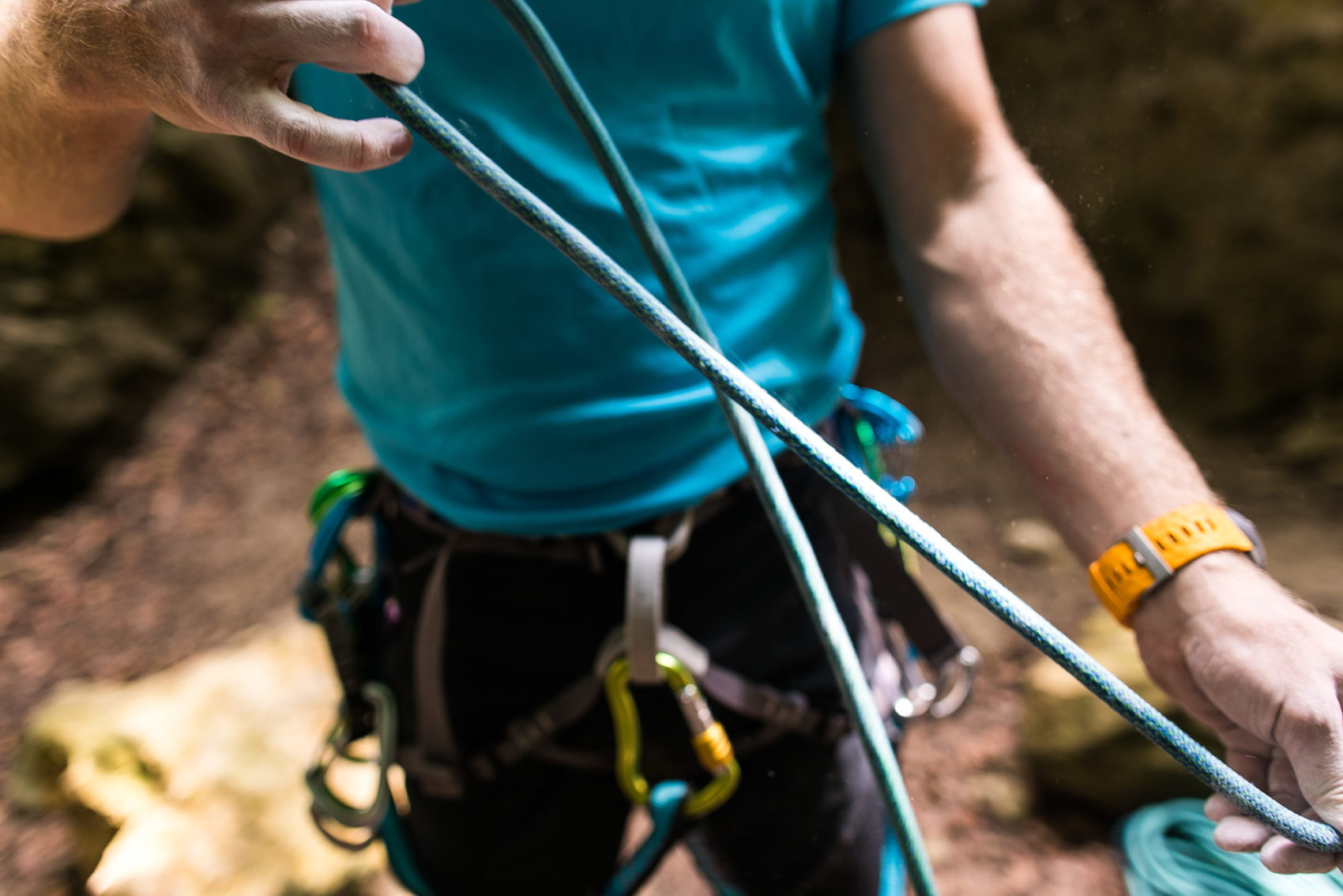 What is interesting is the fact that this project is still going on. At some point I realized it was hard for me to work alone. I understood I need to find someone else. I offered Sviatoslav Litynskyy to work together. He agreed and together we moved to another level within that project. The most interesting thing is that we continue to work on that project even now within Abto Software. It still exists, however, the scale is different.
An exhibition called "Computer and student" was frequently organized at the university. You could listen to talks on different topics by technical specialists. It was there that Sviatoslav and me presented our program. Although in terms of technology, the program didn't have any big value, we combined the tool with a specific business need.
After the exhibition we got approached by Viktor Sarapin, who's a co-founder of the local IT company VITech, who at that time was a manager of a company called ProZa. He was looking for programmers to join his team. He immediately offered us a job. It was at the second year of university. Sviatoslav and me agreed to work part time.
When did you decide to stop being a hired employee to become an entrepreneur?
It was much later. When ProZa collapsed sometime around the year 2000, Eleks was actively recruiting students. It was an interesting period. Eleks became the first company where I learned all the processes, worked with big clients, understood the specifics of work and communications at IT companies.
While working at Eleks, I was simultaneously doing a PhD at Ivan Franko National University of Lviv. Soon, my son was born, so it was difficult. I started to think about how to use my time more efficiently. It wasn't an easy period for me also because my parents had a different vision of my future. They kept insisting on completing the PhD, but I didn't really see the point.
There was a lot of everything, but at some point I decided to change everything. My friends recommended me an interesting Postmaster Program at Eindhoven University of Technology.
It was there that I learned to work with big Western companies, started to understand which problems businesses might have and how engineers using computer technologies, maths and science can solve these problems. I saw how things work in practice. The focus on practice was very noticeable. That's what scientific programs in Ukraine lack.
When my contract with the university was coming to an end, I had a chance to stay there permanently. I had an offer from a big company, but if I took it, it would mean that my family would have to move there; we would be immigrants. My wife was just starting a career in Ukraine.
On the other hand, projects of my first client finished, but I was consulting a few companies on a permanent basis. I thought that when I go back to Ukraine, I'll keep consulting others. I offered Sviatoslav and Serhiy to start a company. While I was still in Eindhoven I started to work on our website, together we thought about mission and vision of the business, and what exactly we wanted to do.
Since all of us are engineers, it's logical we decided to move in the direction of science-intensive projects, the area where science and technology intersect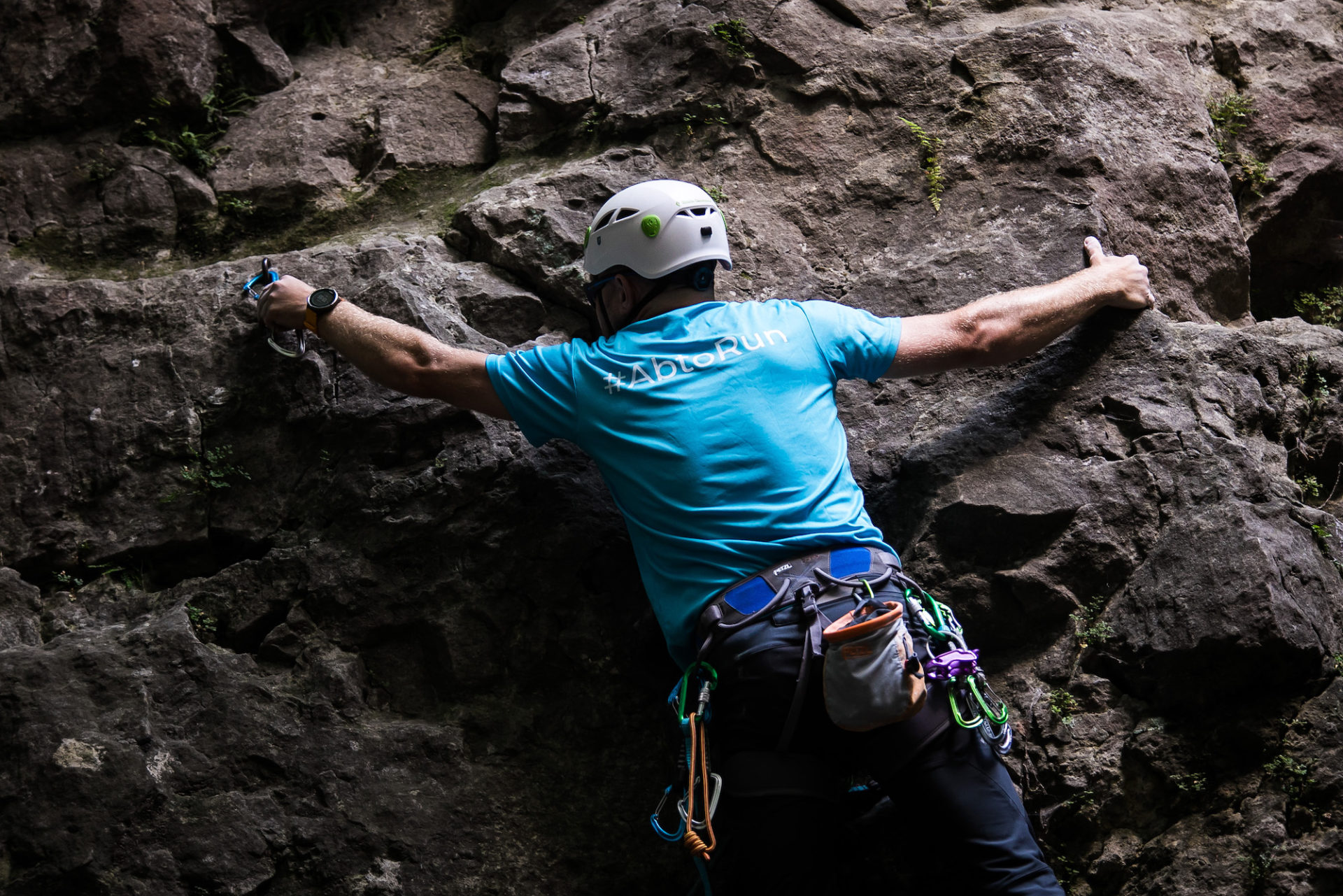 What are the corporate values of Abto Software?
I understood the need to talk about values last year when I finished an MBA program at Lviv Business School. The program helped me to define our values. Abto Software has been on the market for 12 years already, but up until that point no one had thought about it much. Everyone wrote about it on websites, but it wasn't clear what it really is. Now I do understand what it's about.
It's important to keep in mind that a company does not start with a mission and vision but values. What are our values? Even if we don't declare them publicly, we have them. When we hire people, we select them according to certain criteria.
Being innovative, tech and science-driven are the things manifested in our vision — to partner with NASA and contribute to raising the new generation of Ukrainian computer engineers
We talked a lot about values with Sviatoslav, and at some point we realized that patriotism is what unites us. That is, where we go to for a holiday, what products we buy and what language we speak. And it already exists at the business level, it's not just someone's personal decision.
The third aspect is a healthy lifestyle that we support at our company: from hiking to running and cycling clubs, and mini-football team. I think that the combination of these values makes not only an ideal portrait of a member of our company, but also an example of a Ukrainian citizen that could make an impact for Ukraine to become better and develop.
I believe that we, Ukrainians, have a huge potential that we are currently not fully using. Even when it comes to outsourcing — we can make a product ourselves and sell it. We have been thinking a lot about it lately and are trying to transform our business.
Abto Software evolved evolutionarily. Since 2007, we have been engaged in a lot of projects on different topics, in different languages, for clients from different countries… We had no thematic focus, we did almost everything. Only ten years later we decided that we do not want to move that way. We want to work with high-tech, high value-added projects. Projects, we had the biggest drive for in the beginning. We did projects that other companies couldn't do.
In addition, we wanted it to be not just outsourcing but a model in which we have certain intellectual property rights. Outsourcing — is a commodity business. You sell heads, hours and resources don't leave anything to yourself. Therefore, we use a model when we develop our technology and then sell a license or usage right. At the same time, we do not give away the primary code, and we do so that some of the rights remain in Ukraine. Again, this is important in the context of our patriotic values.
How would you describe the typical employee of the company?
Finding the right specialist goes hand in hand with finding matching values in a person. We pay attention to a person's values.
Of course, we also try to understand the level of technological expertise and scientific context. At our company everyone without exception solves problems. Doesn't matter if that's a developer or an office manager. Everyone solves logic problems.
The idea to ask everyone to solve problems was natural and has been implemented at the company from the very beginning. However, the task difficulty got slightly simplified from an olympiad level problems to logic problems. If we are looking for a person for a technical position, then these will be classic programming problems, but non-technical specialists will have to solve logic problems.
In addition, we think that it is not necessary to focus too much on technology testing. If you hire a Java programmer, then Java testing is not a priority. The main thing is that the specialist is able to think and has matching values.
At the moment, there are about 180 people in our team. Most of them have a degree in Applied Mathematics or Computer Sciences. About 10% of our employees have a PhD
The portrait of our typical employee is something like this: A 30-year-old programmer with a degree in Applied Mathematics, over 6 years of experience in IT and Microsoft certification.
How would you define a successful company?
Any business exists when it is profitable. There has to be a positive balance. Especially when we make strategic decisions.
I believe that the success of the company is, first of all, the success of its clients. We often declare that we want to help our clients succeed. We want to help them transform. 40% of our new projects — are references from old clients. I think that's success.
The number is 40% not because other clients don't recommend us, but rather that the need for IT services doesn't happen that often. When we did a survey on whether our clients would recommend us, over 95% were positive. It's important to keep friendly relationships.
One of our values is openness and transparency. We speak honestly and straightforwardly about everything. It is important to be aware of what you are declaring. If we negotiate with the client and we don't like our position, we talk about it. It's nice to work with partners who are on the same page.
I know many cases when, in difficult economic times, companies achieve their goals by fair means or foul, just to stay afloat. In my opinion, it's very important to stick to your principles.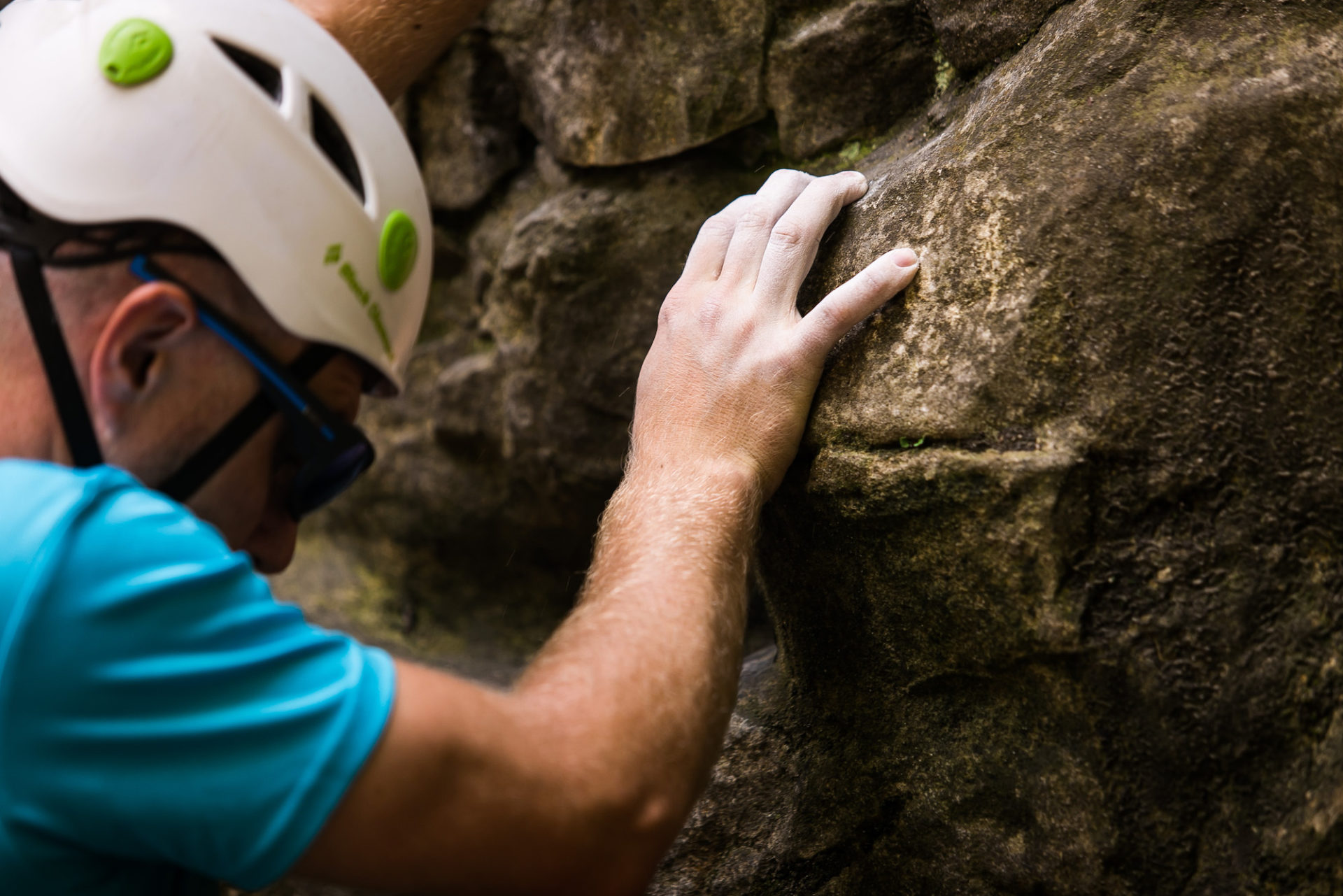 Please, tell us about the biggest projects of Abto Software.
I really like one of our latest projects, it's very descriptive. It's a Dutch horizontal drilling company. Here, when a power cable or communication networks are being installed, workers come in, dig a trench, lay the cable and bury it.
How could it be different? For example, a special small vehicle comes equipped with a drill. It drills a hole underground, not necessarily with a straight trajectory, and passes a special cable through it. And that's all. Afterwards, there are no damaged lawns, asphalt and so on.
What are the difficulties the company faces? They drill underground and don't know the exact location of the drill. GPS does not work underground. The drilling depth can reach several meters, and the length — up to 1500 m. They would have to drill this 1,5 km blindly, as they wouldn't be able to see where the drill is.
There are gyroscopic sensors that give them this information, but there's another important challenge: there are rocks of varying density and hardness underground. Therefore, there are situations when due to the change in the hardness of the rock drill shifts from a given trajectory. This creates a problem because you cannot drill anywhere. If foundations of buildings and urban communications are in the vicinity, you can not deviate even a meter away. It is necessary to drill within a certain trajectory.
We developed a drill control system with automatic control that notifies the operator when the unit has deviated and needs to be fixed. Or the drill can do it itself — automatically and smoothly return to the trajectory.
There are several difficulty levels in this task: mechanical, programming, databases, etc. The information collected must be analyzed and shown to the operator for decision making.
This project is successful, long-term and strategic. And it has definitely played a very important role in the development of our company. They grow with us. They have a lot of know-how in their projects, and we help to implement these innovations.
Which areas do you focus on?
Initially we focused on outsourcing. Now, we're focusing on our R&D direction launched in 2015. About 40 specialists work at this department. We are experts in Computer Vision and Artificial Intelligence. We have our own prototypes in the retail industry. For example, a solution that helps you measure your body with a phone, or automates work of a cashier.
Security is one of the most pressing issues nowadays, and Computer Vision can handle the most common security issues. With this technology, for example, we can detect whether children are fighting at school premises, whether hospital staff is bullying people with disabilities, whether a person is holding a gun, etc.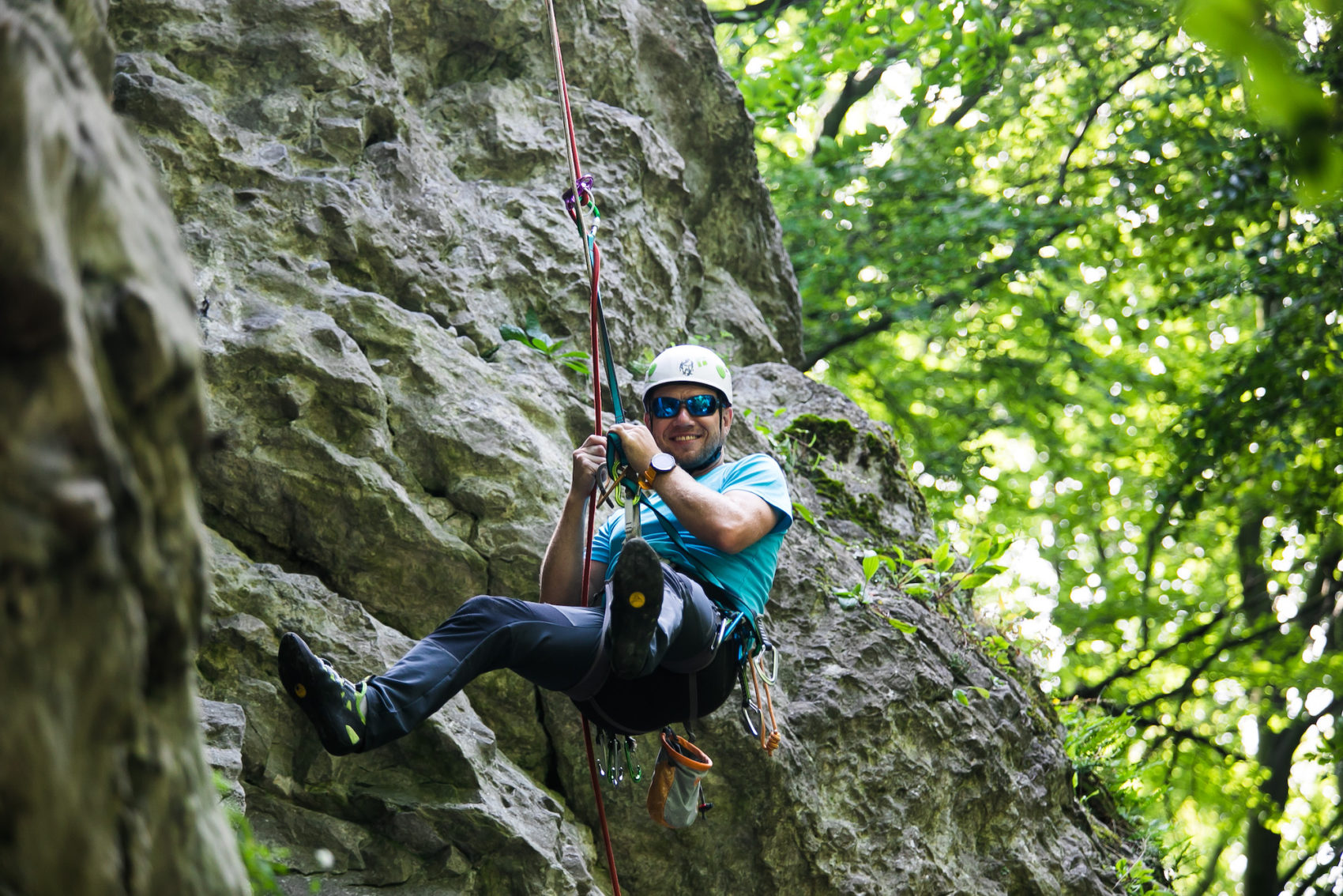 We are now developing a solution that recognizes human activity: whether a person is standing or lying down. Our systems analyze the video, and when any activity is detected, employees are notified immediately and respond quickly to the situation.
We are also developing Data Science AI as we are specialists in upgrading ERP systems. We want to make these systems smart: they should be able to tell people how to save money, how to maximize the value of their business with the data they have, etc. We are currently working on pilot projects in this direction. We have a very cool telemedicine system that works in Ukraine: medicine, telemedicine and blockchain (Medikit project). We plan to develop this thing in the future and as we see prospects in it. Health tourism is also one of our key areas.
Our most interesting prototype is the Body Measurement project — determining the size of a person from photos. We want to achieve a margin of error of no more than 2%, and under certain conditions it's already possible. In order to achieve such high accuracy, people should take photos in a precisely correct way, but they don't. We are still looking for a solution on how to reach those 2% with these errors.
The specificity of R&D projects is that a negative answer is also an answer, which is already a success
For example, when you ask if a person can be identified by face, engineers conduct research and then say whether it is possible, with what restrictions, or why it is impossible.
We don't restrict ourselves in any specific area. We focus on technology. For example, we're broadly represented in Computer Vision — analysis and processing of images and video streams. We apply it in the medical field too. For example, in cell analysis based on microscope images. We can carry out preliminary exams and provide preliminary diagnoses.
A separate topic is traffic management or traffic flow management. It helps to optimize the work of traffic lights in smart cities — e.g. by changing how long the "green" light is on depending on the time of day, weather and many other factors. We know how to do that.
Such projects have been around for a long time, but we have our own super powers. For example, smart cameras can count the number of cars driving through European highways. But they only use large and expensive cameras. In contrast, for us using a regular webcam is enough to calculate certain characteristics. That's our know-how: we don't use expensive high-resolution video equipment to get certain characteristics, but rather rely on our strength in mathematics.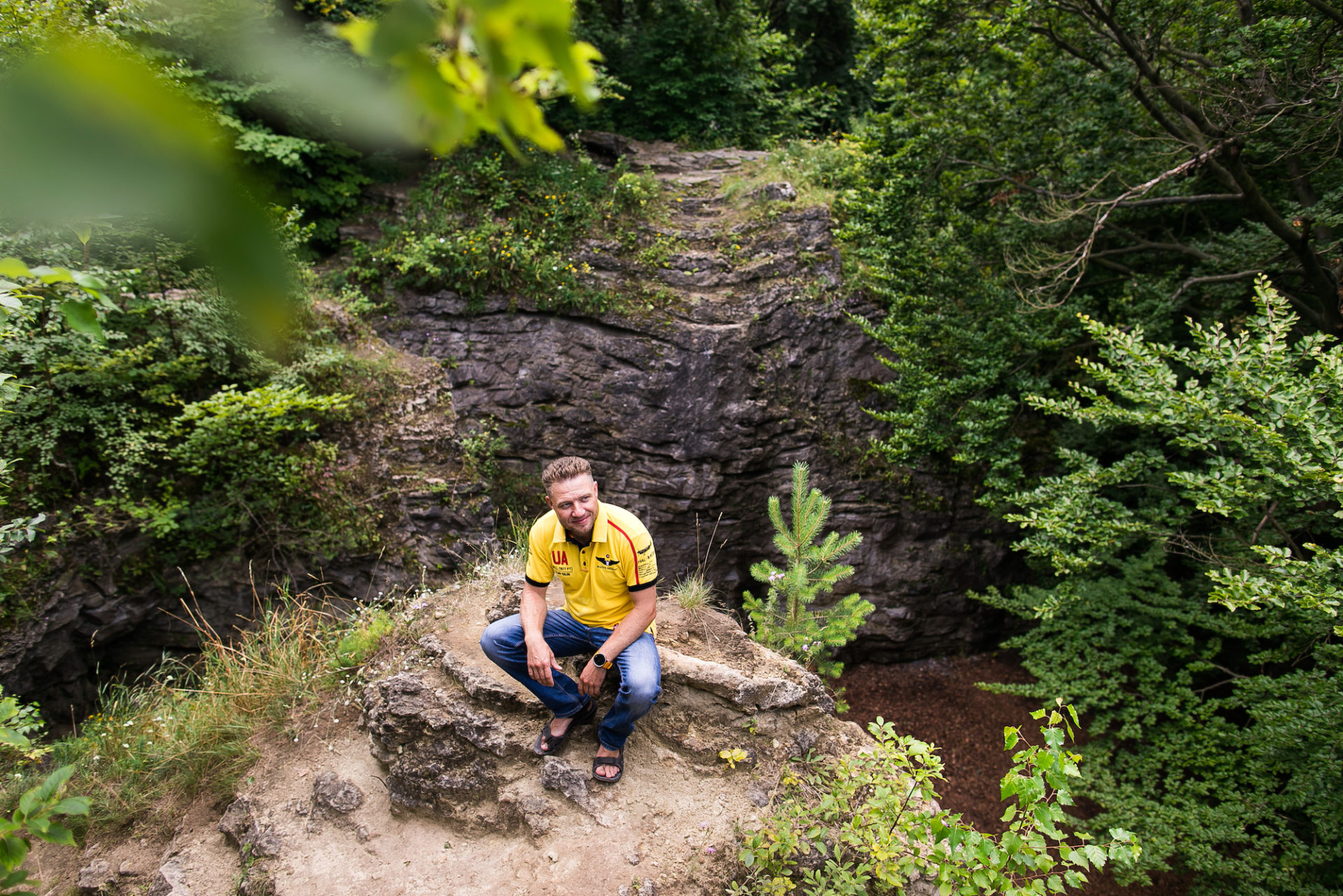 Moreover, we've recently developed a solution for automatic parking for an Israeli company. How does it work? Let's imagine an area with a restricted entry and exit, such as hotel parking or an airport. There is a camera at the entrance. A car drives up, the camera automatically recognizes the model, license plate and checks in the database. The camera transmits the image to a computer, and our algorithm analyses the data, and based on this information, opens the auto barrier or not. In the United States, such solutions are very popular, because, for example, it helps to prevent blacklisted cars from entering schools.
What was your most challenging recent project?
There's a project that found us first: noticed our expertise in Computer Vision. It's a big client from South Korea, a billion-dollar corporation. We haven't had clients of such level before. Typically, a partner looks for a vendor of the same size. It rarely happens, that a giant partner is looking for a small provider. For this client in particular, we're working on a solution that recognizes what a driver is doing while behind the wheel.
As far as I understand, sport is a significant part of your life. How do you combine it with intellectual work?
I think such a balance is highly important. I don't judge people who don't do sports, but personally I can't imagine my life without it. If I do physical exercise less than 2-3 times a week, I feel worse and depressed.
Back at university, I was in tourism and rock climbing club and we would hike every Saturday. I can't say that I'm a very athletic person. But I like the feeling of muscles aching. And when you get to the top, you feel that the goal has been achieved. It motivates you to do even more in business.
I often go hiking, participate in running competitions. Last year I conquered Mont Blanc, and next year I plan to hike Matterhorn, but one needs to be well prepared to do this. This year I did hiked Grosslockner across the Stüdlgrat ridge.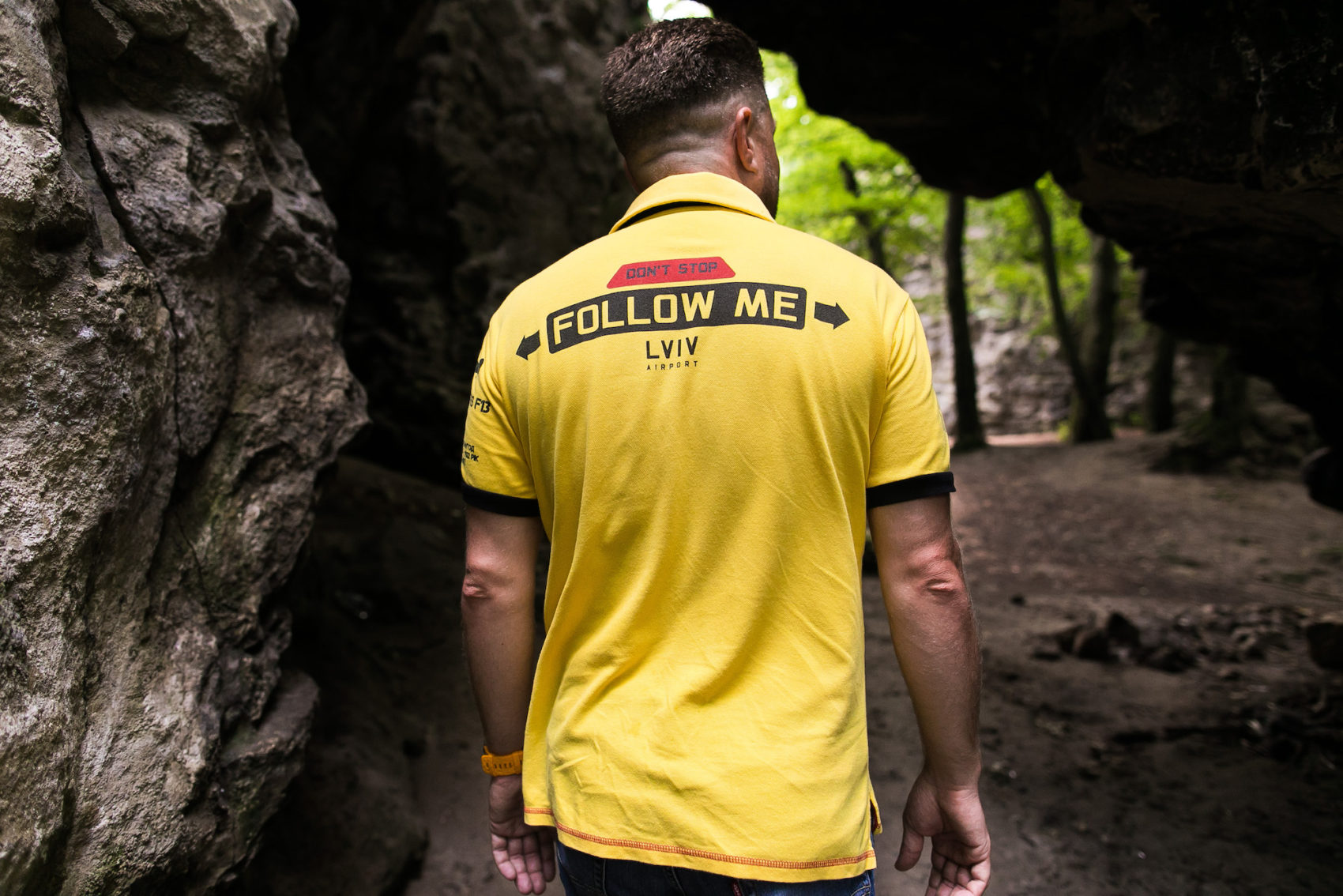 Sport is in our values. We take part in various competitions and do weekend trips to the mountains with colleagues. Since 2018, there's an AbtoRun Club operating at the company. It was initiated by our active runner-employees to support the company's good tradition of participating in marathons and half marathons. There are now more than 20 people who regularly participate in the club.
Moreover, we often combine our company days with interesting quests or sports competitions. For example, we celebrated one of the company's birthdays with a rafting trip in the Dniester Canyon.
What advice do you have for young IT entrepreneurs?
The first thing is not to be afraid. I know many cases where people have been counting and analyzing everything for a very long time, but as a result realized that they would not succeed, that the business would be unprofitable, etc. It is impossible to calculate everything perfectly, you just have to feel it. You need to believe in what you want to do and fully commit to the cause without hesitation.
Doubts are always very disturbing. Therefore, I advise you to either play the game and hold on to the end, or not play at all.
The second thing is to differentiate. If you have a clear focus, then things will work better. It is important to have a very clear understanding of all the points: what to do, why, who your client is, what can you offer them, etc.
And the third thing — to be consistent. In difficult times, values help to make the right decisions and not compromise with conscience.